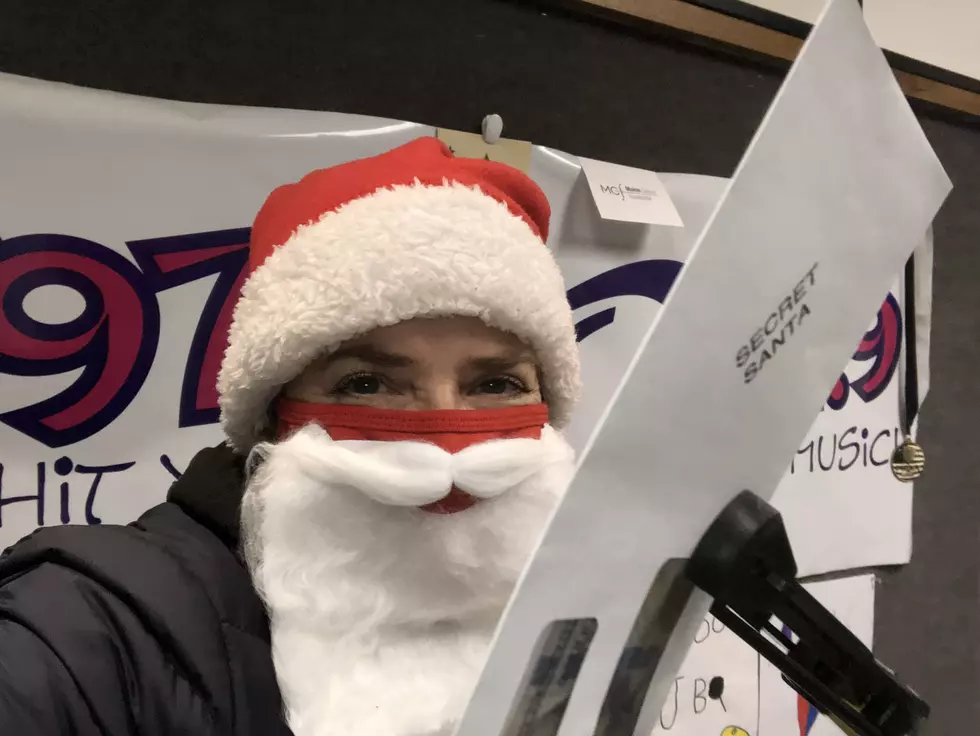 Secret Santa Portland Is Back Despite COVID-19
TownsquareMedia
There are so many reason why Secret Santa would take this year off...but he didn't and it starts today!
Secret Santa is a kind, generous Mainer. I have had the pleasure of meeting Secret Santa and his one goal is to truly spark kindness. He has since retired and moved to Florida a couple of years ago - but that has not stopped him from still spreading 100 dollar bills throughout Maine. If there was ever a year that was needed...it's 2020. But as we know, 2020 comes with it's own set of problems. First...how do you stay six feet away and give someone money? In years past (this will be our 6th year being Secret Santa's elves) people who receive the 100 dollar bill sometimes burst out in spontaneous hugging. We can't do that this year. So here's the plan:
I got a hold of one of those things older folks use to pick up stuff! So, viola! Social distancing is taken care of AND the masking is too!
Brittany and I will be heading out today and hitting as much of Maine as possible before the real Santa comes - Oxford Hills area, Biddeford area, Lewiston/Auburn area, Greater Portland area....
Secret Santa has given us a big ol' stack of 100 dollar bills and we can't wait to spread the joy! But you have to keep the chain going! Keep the kindness spreading and spreading. It's all that Secret Santa asks.
We hope this inspires you...we hope that Secret Santa can spark the joy of giving in a year that so desperatately needs it.
TOP 10: The best holiday TV specials of all time, ranked