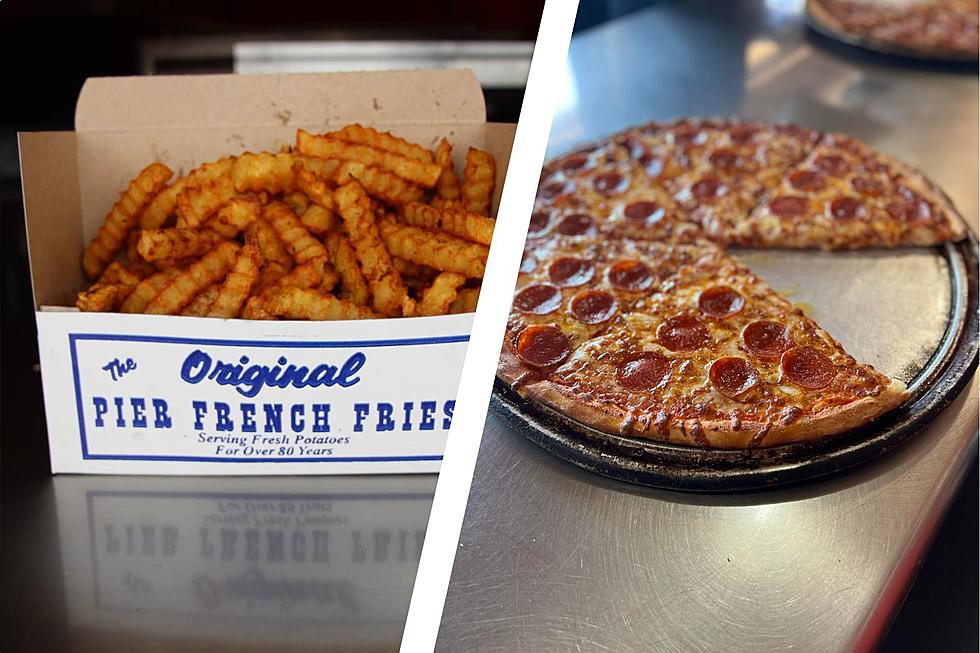 Sign of Spring in Maine? Famous Pier Fries in Old Orchard Beach Sets 2023 Opening Date
Bills Pizza, Pier French Fries via Facebook
Is there anything more Maine in the Summer than Old Orchard Beach? A little bit of everything is represented there, from aggressively dressed tourists (yes, talking about you, Canadians) to arcades, amusement rides, and t-shirt shops.
However, Old Orchard Beach should really be known for the iconic spud that engulfs us all with that salty flavor and perfect crunch. Yes, I'm talking about Pier French Fries, the store that has been putting smiles on sunburnt faces for generations. And as a true sign of spring coming, the hugely popular shop has announced its opening date for 2023.
Opening weekend for Pier French Fries will start on Friday, April 28. The date has been confirmed by the shop owners. It won't just be for fries, though. They will also be opening the legendary Bill's Pizza that day. Pier French Fries bought Bill's last year to ensure the pizza joint continues to satisfy the masses of beach bums that will hit OOB this year.
Both Pier Fries and Bill's Pizza have been serving their delicious food for generations. Pier Fries has been open since 1932, while Bill's Pizza got its start in 1949. The shops are two of the most iconic spots in not just Old Orchard, but the entire state.
For more information about both of these incredible Maine institutions, you can visit them online here. If you want to avoid the long queues, I highly suggest heading early in the season to get your slice and delicious crinkle-cut fries.
Both shops will be open from 11am-8pm.
20 Greater Portland, Maine, Restaurants That Have Been Featured on National Television Shows
Here's a list of 20 prominent Greater Portland, Maine restaurants that have been featured on national television shows. This is a great representation of the region's incredible food scene.
30 Musical Acts That Have Played The Ballpark in Old Orchard Beach, Maine
The Ballpark in Old Orchard Beach may be most known for minor-league baseball. However, the rock history is extensive. Here is just a small sample of the musical acts that have performed at the legendary stadium.