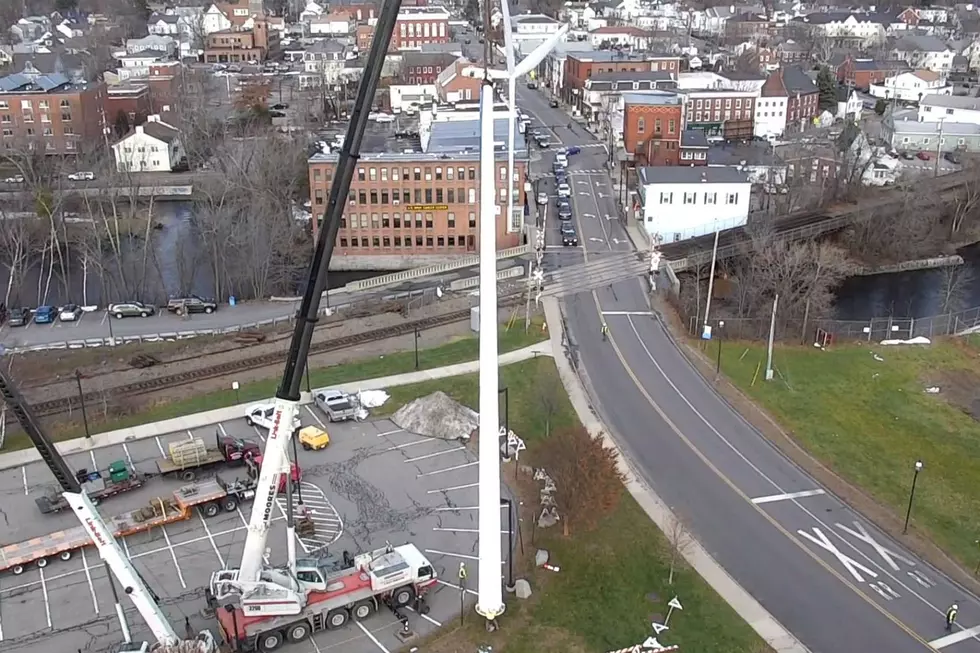 Tall Windmill in Saco Taken Down Amazingly In One Complete Piece
Firefly Aerial Solutions
A wind turbine that has been at the Saco Transportation Center for the last 10 years was taken down Thursday, fully intact and will be sold for scrap.
According to the Portland Press Herald, the wind turbine was installed in 2008 to power the transportation center, but the company that installed the turbine and promised it would pay for itself in 10 years went bankrupt. The turbine never produced the power promised and the city it out to for anyone who wanted to take it down for scrap.
Today was the day that the towering turbine came down, lifted off its base all in one piece by a massive crane that eventually laid in down on the ground to be dismantled and loaded onto trucks to be hauled away.
Firefly Aerial Solutions captured the entire process from the air with this stunning video shot with one of their drones.