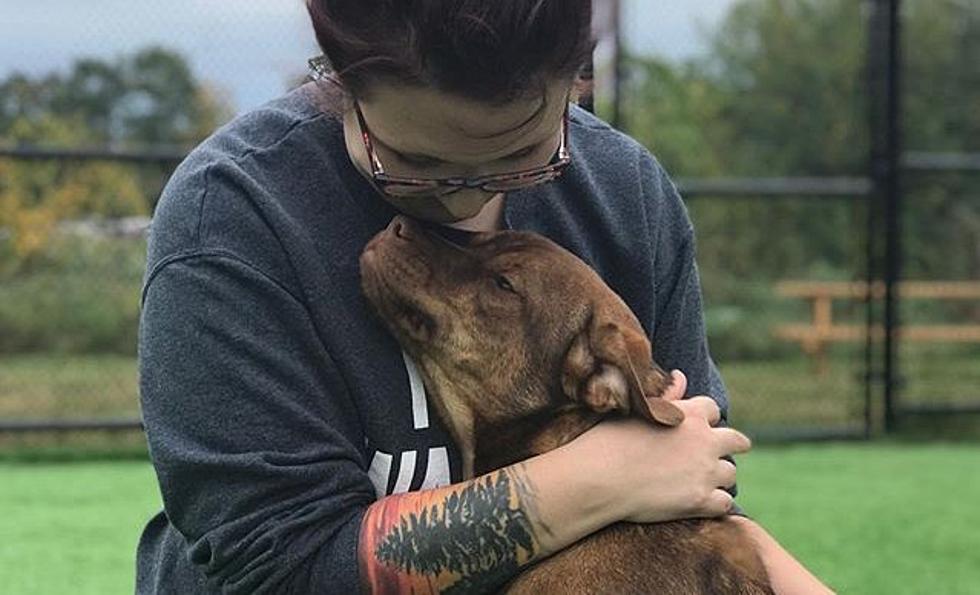 Terminally Ill Dog Adopted for 'Bucket List' Quest in Maine
@animalrefugeleague via instagram
Prepare for a good cry - this is a story fit for a Disney movie that leaves you in a puddle of tears and snot.
Rusty was brought to the Animal Refuge League of Greater Portland two months ago after being diagnosed with a liver shunt, according to WGME. After unsuccessful surgery to rectify his condition, his temporary caretakers accepted that he would live a shorter life than a typical dog and to make the most of it, posting about his story on social media and sending out a plea for someone to adopt him for a love-filled hospice home.
Despite his need for extra special care, pricey meds, and a flexible owner schedule, happy-go-lucky Rusty was spoken for within 24 hours. It's no surprise, Jeana Roth of the Animal Refuge League indicated to WGME. Rusty is a fun-loving, affectionate pup despite his uncertain timeline.
"He's bouncy, he's full of energy and he's so playful," Roth said. "He really doesn't know what's going on, on the inside."
Here's to long hikes, swims in the ocean, lots of treats and tons of love, for as long as his liver can stand it.