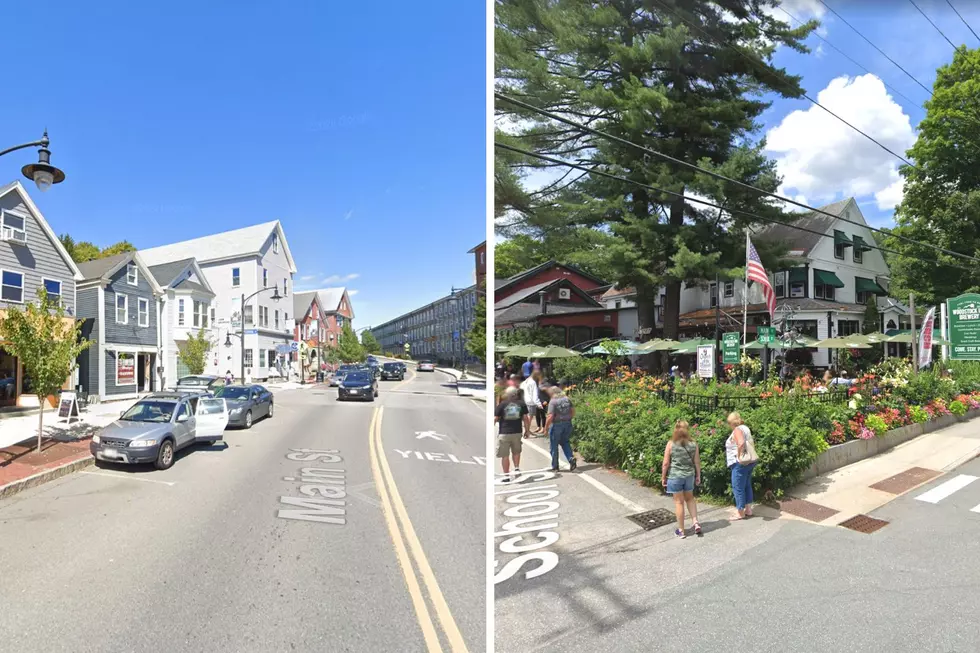 Two New Hampshire Towns Named Best Places to Visit in New England for 2023
Google Street View
Here in New England, we know we're pretty lucky to live in one of the best parts of the US.
Over the years, countless studies have directed high praise towards our region. Last year, a WalletHub study announced the best small cities in the country, and eight New England towns made the list. Our area has also been highlighted for having some of the most magical winter wonderland towns, hottest zip codes in America, most underrated destinations in the country, and restaurants that made the New York Times' Restaurant List.
Now, a website called TravelAwaits has published this list of 11 Adorable New England Towns You'll Want to Visit in 2023. Of these, two happen to be in this writer's home state of New Hampshire, but which of the Granite State's 200+ towns were featured? The results may surprise you:
#1: Newmarket, New Hampshire
Yours truly considers Newmarket to be an underrated town that doesn't get the credit it deserves. It's got a quaint, charming, historic, and walkable downtown with local restaurants and shops that are always fun to visit. TravelAwaits mentions this in their article, while also highlighting the nearby Heron Point Wildlife Sanctuary.
#2: Woodstock, New Hampshire
From sliding down an ice slide at the Ice Castles, to leaf peeping on the Kancamagus Highway and wandering the Lost River Gorge & Boulder Caves, there are certainly cool things to see and do up in Woodstock. Besides the area's natural beauty, TravelAwaits highlights the ample hiking opportunities, as well as Woodstock Inn Brewery.
Speaking of New Hampshire towns, here's a look at some of the best ones in the state, according to locals.
These Are 10 of the Best Towns in New Hampshire, According to Locals
Be sure to scroll to the bottom to see what town was deemed the best according to Granite Staters.
These 10 New Hampshire Cities Have the Best Downtowns