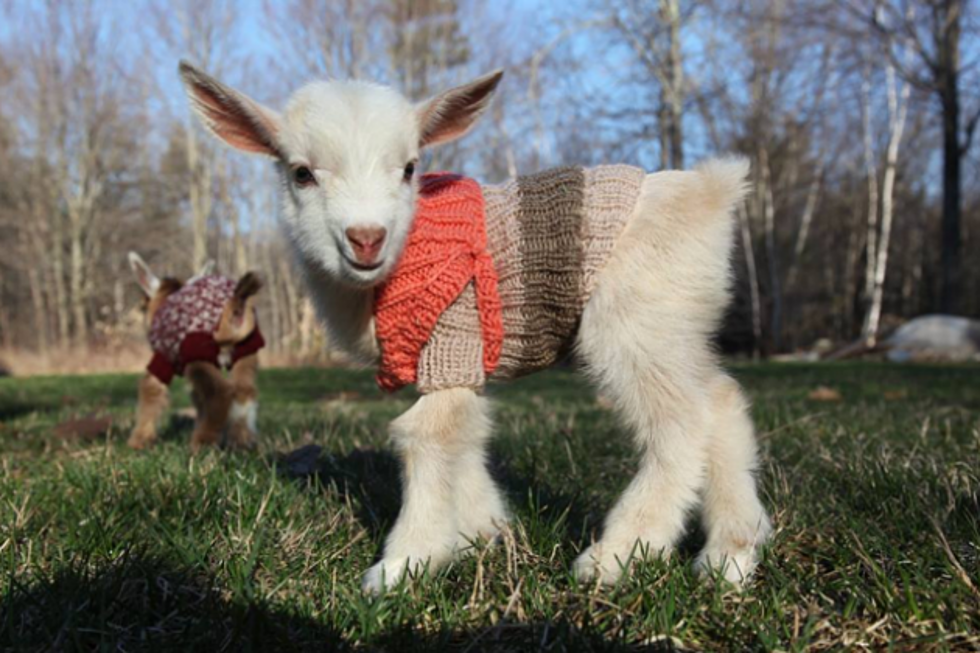 WARNING! Baby Goat Cute Overload! [VIDEO]
Facebook/SunflowerFarmCreamery
The Sunflower Farm Creamery in Cumberland is at it again. More baby goats...in sweaters this time!
I love these newborn Nigerian Dwarf goats. Got to meet a few of the kids last year and try some of their amazing goat cheese! I think I need another trip to the farm!
That's all good and fine, but let's see these little guys in action in their new spiffy sweaters!
Happy Spring everyone!
---
Remember when we played with the baby goats? Watch!