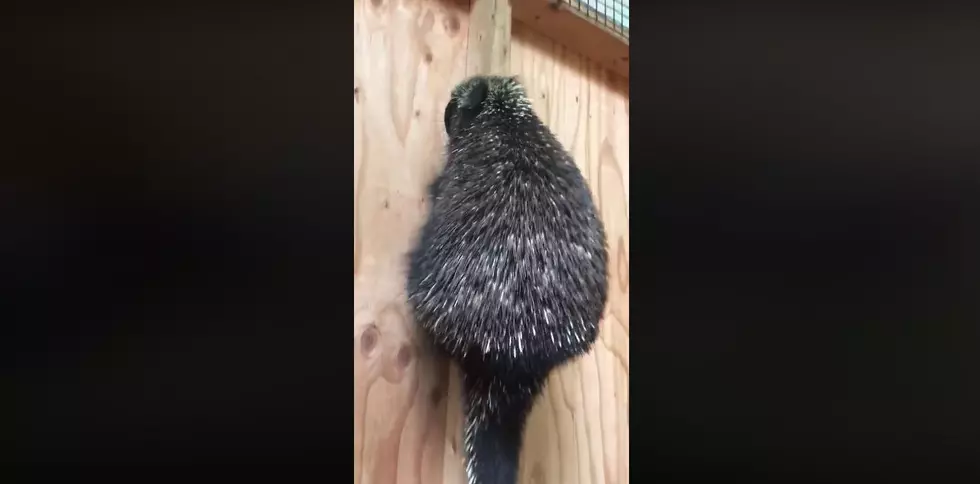 Watch a Porcupine Slide Down a Pole at Maine's Center for Wildlife
Danielle Waugh
Danielle Waugh of News Center Maine and NBC 10 Boston was doing a story at the Center for Wildlife in Cape Neddick, Maine when this porcupine decided he was going to shimmy down a beam to come see her.
The porcupine's name is Henry and he took Danielle by surprise, because most of us have never seen a porcupine climb.
I'm betting you'll watch this more than once.