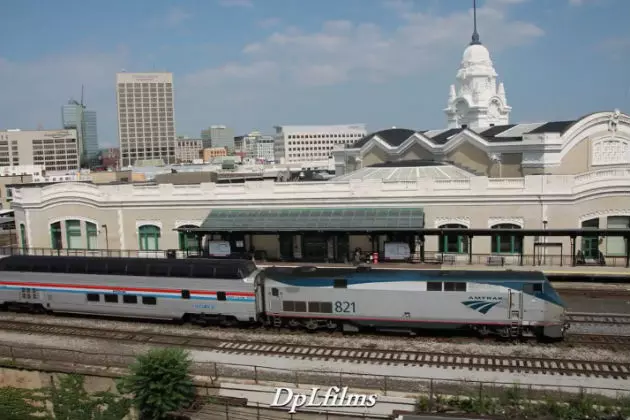 WATCH: The Amtrak Downeaster Adds a Dome Car For a New Panoramic View of New England
DpLfilms via YouTube
A 'Great Dome' rail car built in 1955 is here in Portland for a month as part of the Amtrak Downeaster that will let passengers ride to and from Boston surrounded by windows allowing them to see New England from a new perspective. 
The Amtrak Downeaster is a fun way to travel to Boston, but until now, the view outside was only what you right outside your window.
From August 13 to September 18, the Amtrak Downeaster will be running with Amtrak's  'Great Dome' car. Six of these rail cars will built in 1955 for the Great Northern Railway, and as passenger rail service declined, Amtrak bought all six cars in 1971. Today only one remains and is here in Portland ready to start service on Saturday. YouTube user DpLfilms caught it as it went through Massachusetts on it's way to Portland.
The top floor of the car has seating surrounded by windows on all sides giving you a 360 degree view of the scenery on your way to or from Boston.
Seats are available to anyone riding the Downeaster, with no extra fair, however the seats are on a first come first serve basis. The dome car will only be here until September 18.