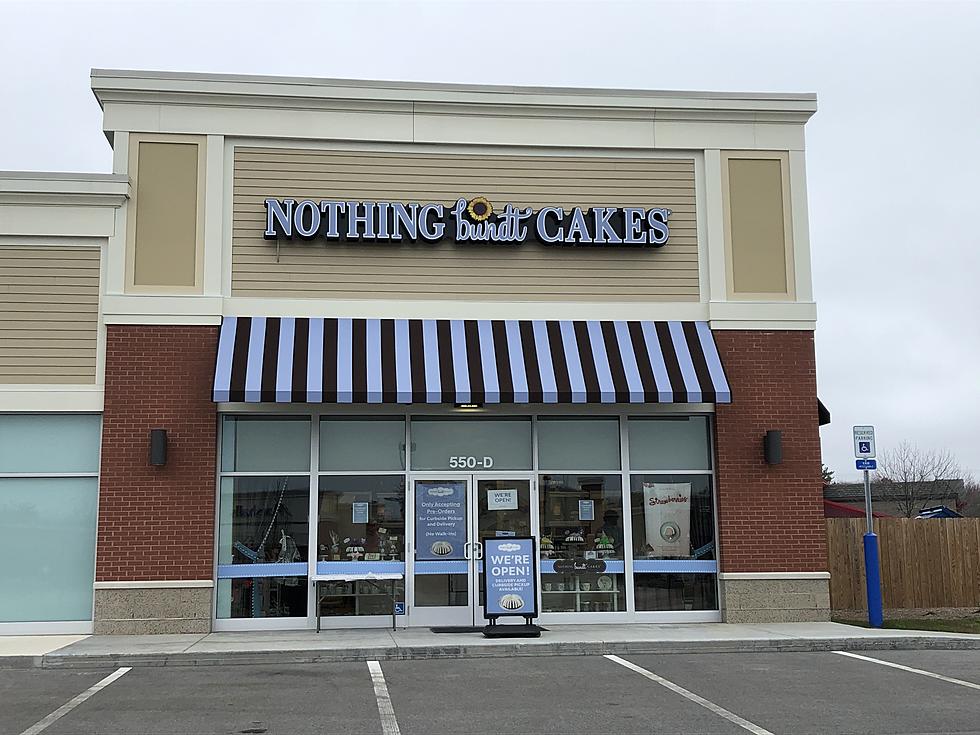 What is This Nothing Bundt Cakes in Scarborough?
TownsquareMedia
I've been so wrapped up in staying home, that I hadn't noticed a place that sells delicious bundt cakes right in Scarborough!
This is the only Nothing Bundt Cakes in Maine! It's on Gallery Boulevard in Scarborough. They are only taking pre-orders online and over the phone for delivery and curbside pickup. They have also adjusted when they are open!
Who doesn't love bundt cake? This bakery originated back in 1997 with two friends who perfected the bundt cake and joined forces to open the first Nothing Bundt Cakes in California. They now have 300 bakeries throughout the U.S., but only one in Maine.
What's a bundt cake? It gets its name from the circular pan it's baked in. The cake is shaped like a giant donut. They have nine different flavors and all sound amazing!
The frosting is made of butter, real eggs and cream cheese! Finding this was the best thing to happen in a coronavirus world!
8 Foods That Are Totally And Absolutely Maine