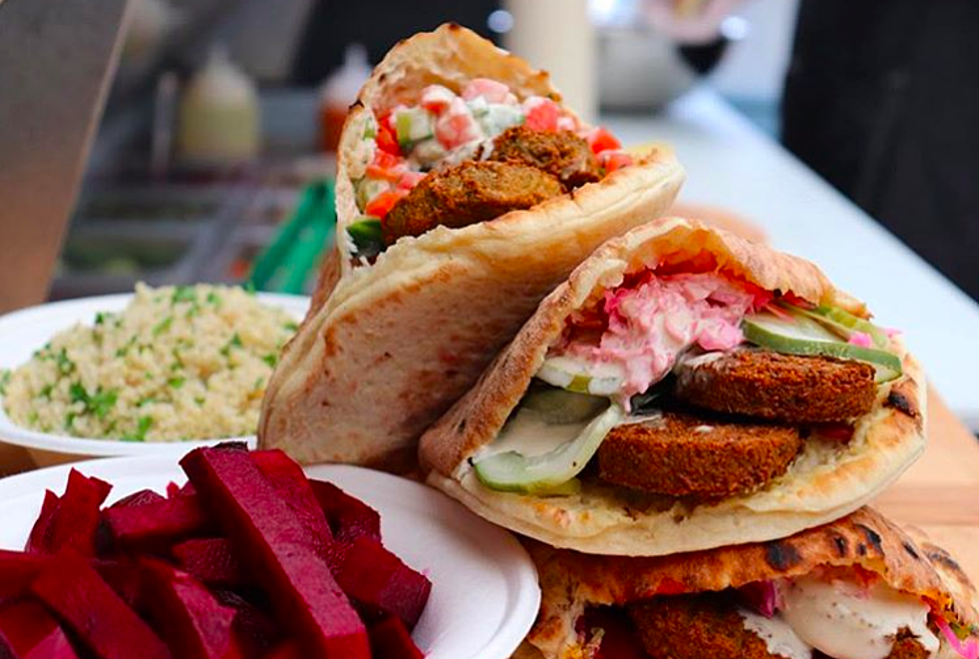 These 10 Maine Food Truck Instagram Accounts Will Make You Drool
@falafel_mafia via instagram
We all love food trucks, but occasionally they can be hard to find given their wheels and ability to drive off. I've taken to following the food trucks I like on Instagram. You not only know where your favorite meals are at any given time, but you'll find your mouth watering just glancing at your feed. Here are my ten favorite trucks to follow.
All our Maine favorites in one place - lobster rolls, lobster BLTs, whoopie pies, and more... you'll feel like a tourist in your own home when you grab lunch from Bite Into Maine.
Whether you're craving sweet, savory, salty or something in between, Crepe Elizabeth has your snack, french-style. They're really good at posting the occasional crepe-related meme and an update of their location, too. A worthy addition to your feed (and mouth).
With expertly fried seafood and sustainably-sourced lobster, it's no wonder Cousins Maine Lobster has expanded to 23 cities. They were even on Shark Tank (a fitting name for the show, given their fare.)
For those times you're looking for something besides your go-to sandwich for lunch, hit up Falafel Mafia and treat yourself to some taste-bud-teasing middle eastern street food. The pickled beets will wake up your tongue and the falafel will soothe your belly into an afternoon of contentment.
For some modern fusion Japanese food and a rotating themed footlong (see above!), track down Mami. I have yet to try their food but their instagram updates alone have me ready to walk a mile for a bite.
As a meat lover, posting a vegan food truck in my favorites list is admittedly surreal. They originally caught my eye with their flashy truck design parked along Baxter Boulevard as I passed by a while back, and when I looked up their page I was blown away that their photos are nothing like what you'd expect from a vegan truck. Cheesy bacon fries?! I guess that explains the "totally awesome" part.
Punny name aside (I do love a good pun), Boda is one of the best thai places I've ever been. Their appetizers and noodles are out of this world, and if I didn't live a few blocks down from their brick and mortar restaurant I have no doubt I'd be chasing after this truck on a weekly bases. Peruse their photos and tell me you're not a little famished.
Here's a change of pace for you... What's brown, red, and Maine all over? That would be tater tots topped with cheese and pepperoni, served alongside a Moxie, of course! If that ain't Maine enough for you, I don't know what is.
With a responsibly sourced collection of ingredients, an impressively varied menu, and yet again a punny title, Locally Sauced makes my list and makes me regret the fact that there is but one lunch a day for me to consume. Here's another truck I have yet to visit, but my taste buds are more than ready looking at their feed.
Alright alright, this one isn't so much a food truck as... a food trailer? A food tiny house, to be exact. And isn't it adorable?! Wait 'til you see their food:
Salt Box nails the brunch game with their sausage, egg and whatever-else-they-wanna-throw-in-there breakfast sandwiches and out-of-this-world cubanos. Happy to find you, they'll be at the Dempsey Challenge this year, or be found, typically somewhere along the eastern prom at lunchtime. Check 'em out!
So there you have it - as a newcomer to Maine and a big fan of food, my top ten food trucks to follow on Instagram. What's your list of faves?