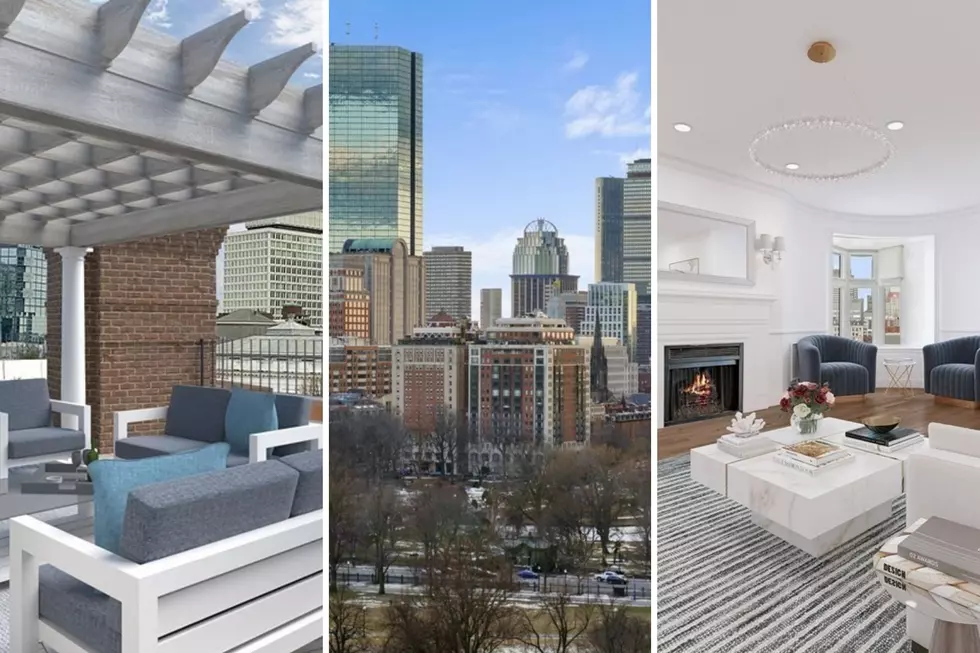 8,000 Square Foot Penthouse on the Market for $20 Million With Breathtaking Boston Views
Michael Harper with the MGS Group Real Estate LTD.
Talk about high-end, luxury living with ease in downtown Boston along the glorious parks and award-winning shopping and restaurants. This one-of-a-kind, personally built, custom 8,000 square foot penthouse is on the market for $20 million. It appears to be worth every penny, as this Beacon Hill address is in one of the most sought after, popular cities in the world.
34.5 Beacon Street in Boston is 3 levels of brownstone living listed by Michael Harper with the MGS Group Real Estate LTD.
Situated atop one of Beacon Hill's most prestigious buildings, The Tudor, this immaculately designed condo comes with valet parking and four parking spaces.  This spectacular and unique residence was once three condos, but is now one stunning home on the entire 7th floor and half of the 8th floor. There's also a large 9th floor entertaining space that opens to a 1,600 square foot wraparound terrace, and wait until you see the WOW views.
There's even a spectacular Charles Bullfinch-inspired spiral staircase that connects the 3 floors of living, but of course you have an elevator, too.
As the listing says, this is a once-in-a-life time opportunity to live on the Boston Common and The Public Garden in the beauty and luxury of one of Boston's best neighborhoods, Beacon Hill.  You have sweeping views of the gold dome of the State House, the full Boston skyline, and parts of the Back Bay neighborhood.
Glorious sunsets, anyone?  The famed Charles River to Cambridge and beyond is in sight as well in this five bedroom, 8 bathroom home.  What a rare assembly of space. Let's take a tour.
$20 Million Boston Penthouse For Sale With Valet Parking
The Best Halloween Costume Ideas From 2022 TV Shows
Need inspiration for your trick or treat ensemble? Here are some fun ideas from recent TV hits that will make you a stand out at a Halloween party.