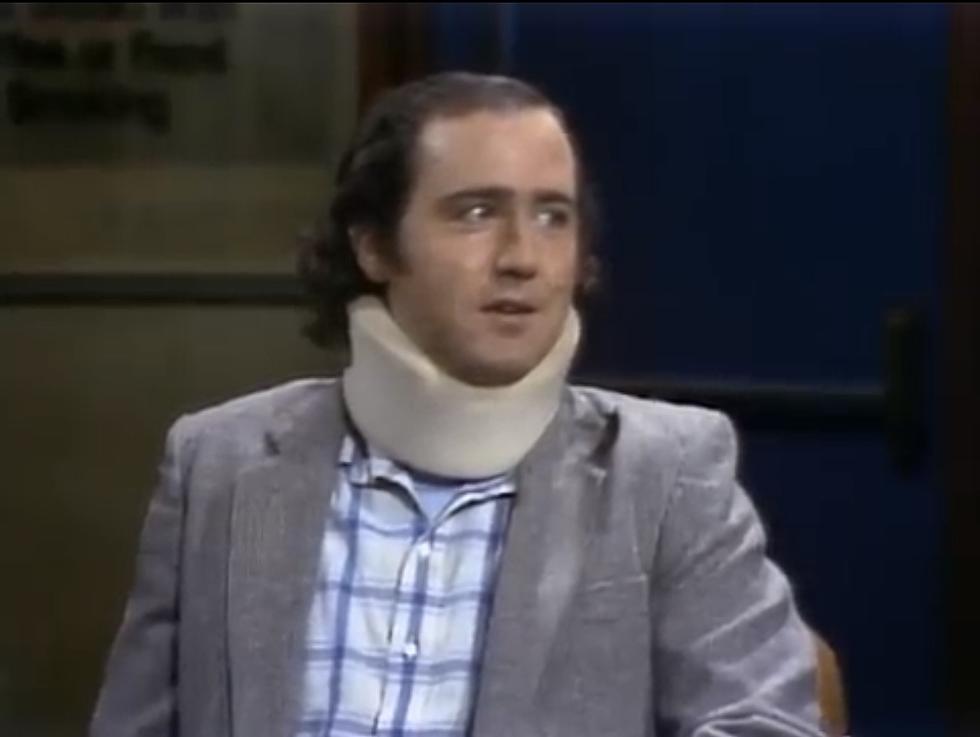 Andy Kaufman Had an Unlikely Carpool Buddy While Attending College in New England
Letterman via YouTube
Make room for yet another WWE Superstar with New England ties (and a buddy from back in the day you probably don't know about).
As announced by Variety, legendary entertainer (he preferred not to called a "comedian") Andy Kaufman will be inducted in the WWE Hall of Fame this year at WrestleMania weekend in Los Angeles.
While the event will feature West Newbury's John Cena, be produced by Nashua's Triple H, and most likely "attended" by "former" Chairman and Connecticut resident Vince McMahon, Kaufman is yet another local connection.
Prior to his appearances on "Late Night with David Letterman" and in the sitcom "Taxi," Kaufman spent two years at Grahm Junior College in Boston. The school bounced around between different areas of the city before landing in Kenmore Square (do you think Andy would be pro or anti-"Sweet Caroline" at Fenway)?
According to his 1984 New York Times (alleged) obituary, Kaufman hosted a campus TV show called Uncle Andy's Funhouse before later going on to double as the antagonistic nightclub singer Tony Clifton.
During his time in Boston, Kaufman befriended another would-be television personality. In fact, the two would often carpool down to New York City to perform at various clubs.
In fact, Kaufman's highway pal would later write in his 1996 autobiography about a time he got the jump and played a prank of his own, telling Kaufman (who was in character as Clifton) that he'd seen another comic do his act, down to the Elvis impersonation.
Clifton's sunglasses allegedly lowered, revealing a familiar pair of blue eyes, his voice quivering, "You did??", before being told it was just a joke by none other than Andover native Jay Leno.
Ironically, Leno and Kaufman would go from cruising the Mass Pike to being perhaps the two most popular guests on Late Night with David Letterman.
WWE Superstars From New England
Some of the biggest local talents who went on to have success in the squared circle.
8 Hilarious Saturday Night Live Skits That Feature New England