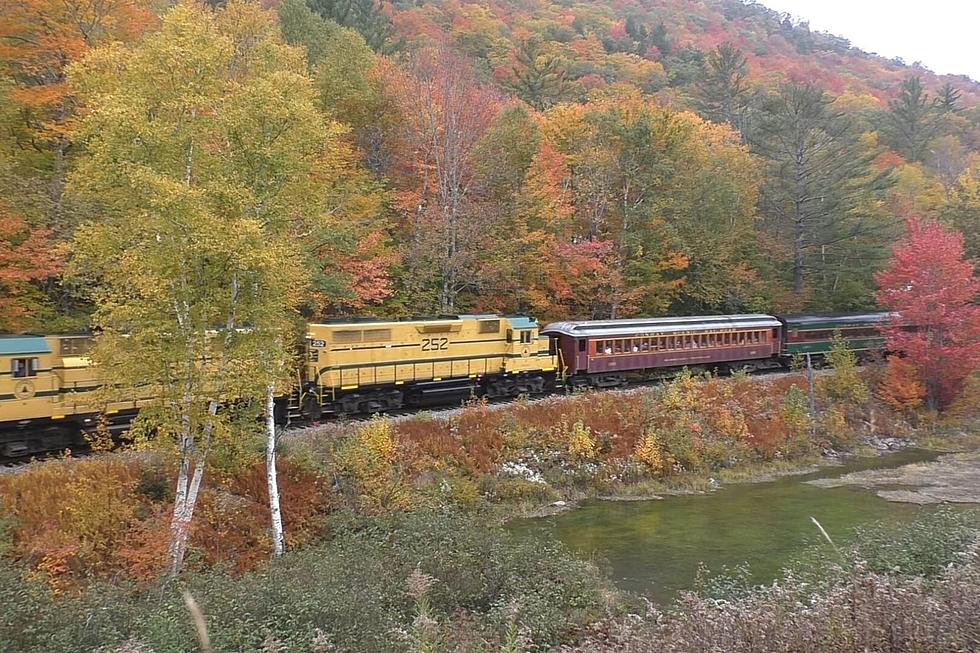 One of the Best Fall Foliage Trips in New England Can Be Seen by Train
New Hampshire Railfan via YouTube
One of the true gems of New England is the Conway Scenic Railroad, which has been offering train excursions since 1974. In the years since then, the heritage railroad has expanded from using just seven miles of track from Conway to Intervale, New Hampshire, to over 50 miles today that take riders on the former Maine Central Railroad Mountain Division all the way to Crawford Notch.
If you've never ridden the Conway Scenic, you're missing out on a trip that takes you through some of the most beautiful scenery in all of New England, especially in the fall. There's even some interesting history on the trip, like the story of the Mount Willard Section House.
In 1897, Maine Central Railroad foreman Loring Evans married Hattie Smith, and the pair raised a family of four in the Mount Willard Section House. The home sat right next to the tracks, was only accessible by train, and provided a place for rail workers to have room and board until their next shift. You can see the house in the distance at the end of the trestle here:
The house is gone today, but there's a marker where it stood to let everyone who passes by on the train know its location. That's my aunt on the far right, who was one of Hattie's grandchildren at the dedication. She sadly passed away in 2023.
In the fall, the trip over the "Frankenstein Trestle" is breathtaking. You have an amazing view of the fall colors from a height of 85 feet high, and get another while going over the 92-foot-high Wiley Brooke Bridge.
Tickets for the Conway Scenic in the fall go fast, but there are still some dates left. If you want to grab some, do it now before it's too late at conwayscenic.com. You won't be disappointed.
See the Must-Drive Roads in Every State
Gallery Credit: Sarah Jones
25 True Crime Locations: What Do They Look Like Today?
Below, find out where 25 of the most infamous crimes in history took place — and what the locations are used for today. (If they've been left standing.)