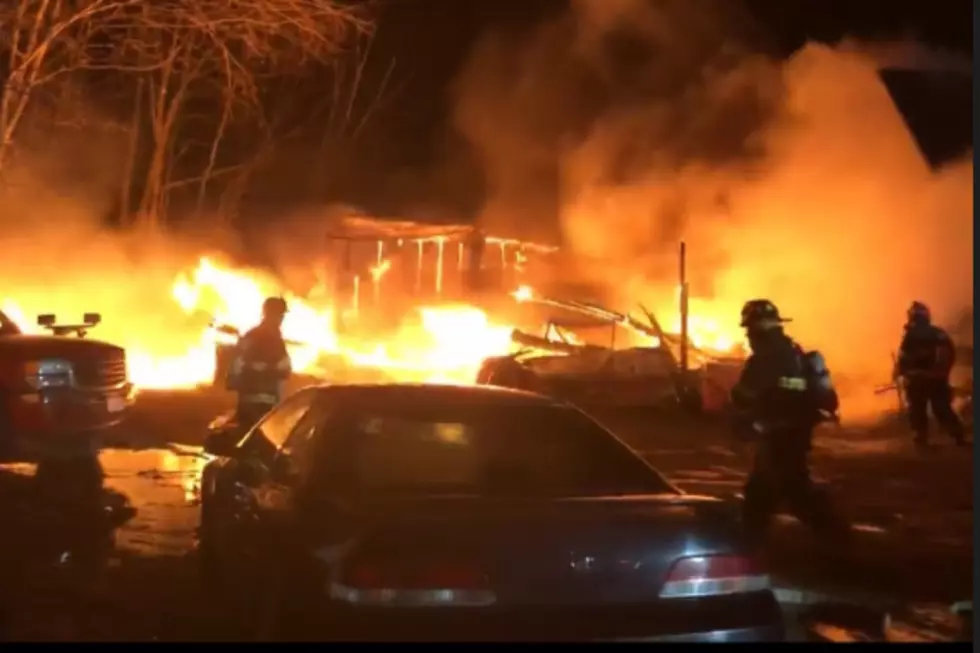 Bonny Eagle Senior Helping Dad After House Destroyed by Fire
GoFundMe/HouseFire
Early Saturday morning, a home was destroyed by fire, adding an unbearable burden on an already hard time.
17-year-old Jaden Curtis has started a GoFundMe page to help her dad.
It was her house and garage that burned to the ground in Buxton.
The good news is that there were no injuries - but the bad news is that it was completely destroyed and nothing was able to be saved.
Officials don't know the cause of the fire, because of the complete damage. By the time crews arrived, the house was a total loss. 5 other departments helped in the response.
We met Jaden a couple of years ago when she was a sophomore looking for sponsors for her racing career. Yes, she races cars and is very good at it. She owes a lot to her dad who lost everything. He worked out of the garage and lost all his tools and...well, everything.
But the good news is that they were renovating and not staying there every day. So they are set on clothing and food - but her dad is now out of a way to make a living. They are looking for tools or any funds to try and buy tools.
This is what Jaden said about her dad a couple of years ago, who has been instrumental in her racing career:
I'm very thankful for my dad, for all his hard work and dedication, to let me be able to race. All his late nights in the shop making it perfect, the days of work he has missed, and all of the time and money he has put into this wonderful sport that I enjoy more then anyone could ever imagine. I wouldn't be where I am today without my dad, and I am so thankful for him, there are no words that I could put together to explain the appreciation I have for him.
Now Jaden is trying to help her dad get back on his feet.
She knows that this isn't exactly a great time to be asking others for help as we all try to deal with the coronavirus. Jaden is a senior at Bonny Eagle High School. It hasn't been an easy month - and now a fire. If you can help, well...I know a 17-year-old who would be very grateful.