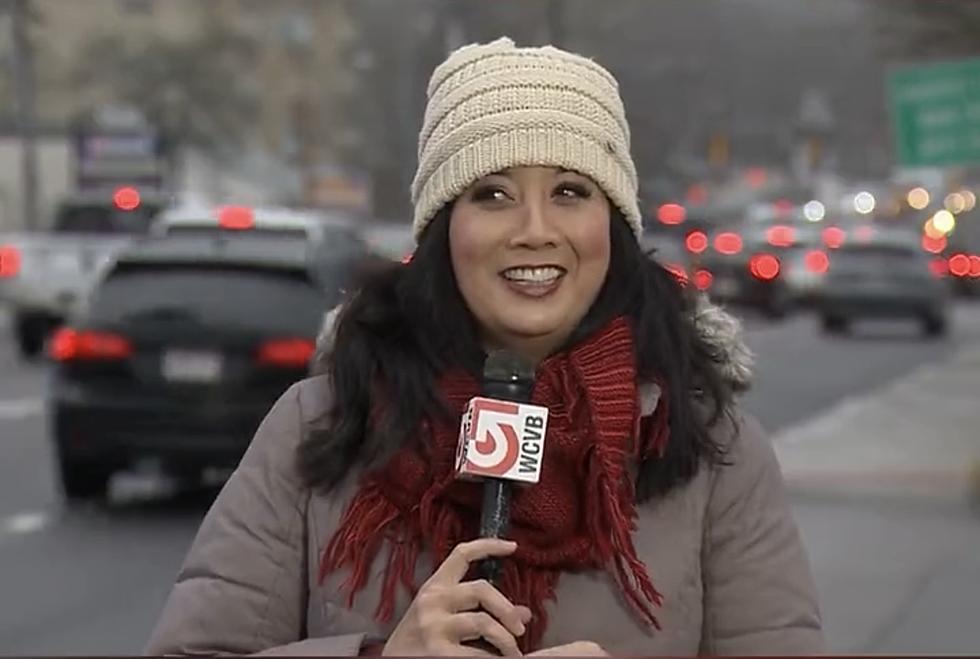 Boston News Reporter Receives Vulgar (but Supportive) Shout-Out During Live Broadcast
Sera Congi via Twitter
If news bloopers were drugs, I'd be dead.
There is nothing I like more than news bloopers, and the only way to make me stop watching them is to take them away (which you can't).
Sera Congi is an Emmy and Murrow-award winning reporter for WCVB Channel 5 in Boston. She previously worked for WBZ, and according to her bio, has covered everything from the Boston Marathon bombing to the Whitey Bulger trial.
But live is live, meaning that for even accomplished reporters such as Sera Congi, you have to expect the unexpected...such as the very Boston greeting bestowed upon her by a Boston motorist (or passenger) during a live shot this week.
In Boston, that's about the best you can hope for. But where does it rank as far as all-time Boston news bloopers (you can see some classics from the '70s and '80s by clicking right here)?
Does it top a nightmare broadcast at Channel 7 when literally nothing worked? How about this gem from NBC Boston (and former WHDH) meteorologist Pete Bouchard?
Or the time WHDH anchor Jadiann Thompson forgot she was Jadiann Thompson?
How about when WBZ sports director Steve Burton struggled to control an alligator on set?
Or WHDH sports director Joe Amorosino struggling to control a human during a remote?
And who can forget The GOAT, Bob Lobel, and his many run-ins with Boston Celtics center Joe Kleine?
You'd think the floor director for a live broadcast would know where and where not to be on the floor. Alas, that was not the case during a WBZ weather forecast.
For a more heartwarming on-air surprise, check out this recent video of a Maine meteorologist who welcomed an unexpected visitor during a live broadcast.
25 Classic Commercials Featuring Legendary New England Athletes
Long before Gronk was kicking field goals, athletes from the region appeared in these classic TV ads.
Let's Do Some 80s & 90s New England Channel Surfing