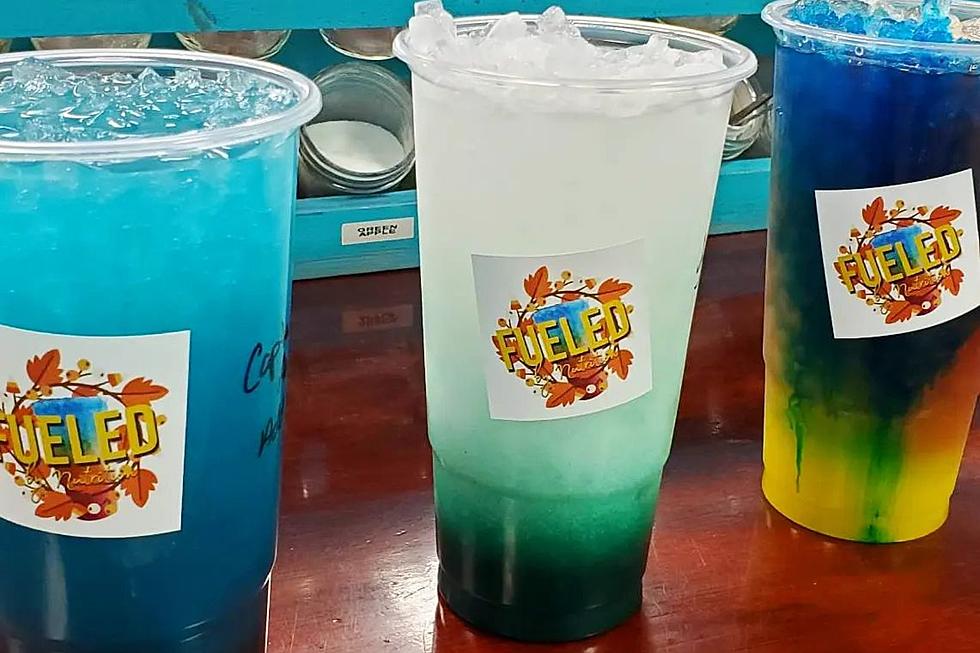 Too Pretty to Drink? Lewiston, Maine, Juice Bar's Teas Are an Explosion of Rainbow Color
Fueled By Nutrition via Facebook
We've all had those great meals where we can't help but rave about them repeatedly and keep telling others that they've just got to try it.
But have you ever thought something looked too good to eat? Or too good to drink?
There's a Lewiston, Maine, juice bar with a selection of colorful teas that might just fit that bill.
Fueled by Nutrition, which opened in 2018, is a "community-centered nutrition club that prides itself on a warm and welcoming atmosphere," according to its website.
So sure, if you're into healthy eating, you might have already heard of this spot, but honestly, it's the place's energizing teas that really stand out, visually speaking.
The website lists a bunch of health info about how the teas help with digestion or can give an energy boost. And that's nice, but still, once you see the drinks for yourself, you'll just be talking about the explosion of rainbow colors.
This blue and red one is like a Maine sunset.
And this one just feels like a tropical paradise.
If anything, it feels like you should just be displaying these.
It's like when you get a really fancy cake that looks like it's taken hours upon hours of meticulous work and eating it would just be a mistake.
Certainly, those tea colors make you want to drink them up regardless of whatever assortment of flavors there are to choose from. And it seems there are a bunch. Their social media account has even created Pokemon-related teas. Imagine that.
There are other tea places that serve something similar and might be a closer drive for you, like Heart of Maine Nutrition in Dexter, or Maine-iac Nutrition in Bangor, Old Port Nutrition in Portland, but you'll just have to do a bit of a Google search in your hunt for energizing tea places in your area of Maine.
Either way, when you get one of these blasts of color, you may just have to decide how long you'll admire your drink before you down it. They do look good.
50 Maine Restaurants to Try in 2023
Thanks to our great listeners we were able to compile a list of many of Maine's great restaurants that Mainers want to try in 2023.
These great spots can be found across the state and waiting for you to give them a try.
How many have you been to? How many would you like to try for the first time?
16 Maine Hidden Gems
Looking for inspiration for your Maine adventure? Check out our list of attractions, historic sites, restaurants, and performance venues.