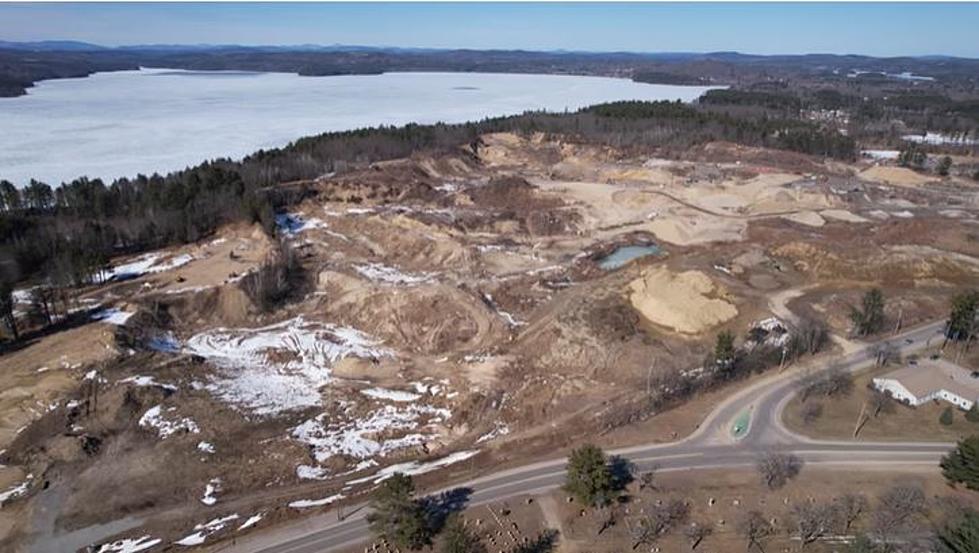 Cross Your Fingers, Auburn: You Could Get 1,100 Affordable Housing Units
Sun Journal YouTube
A developer is moving ahead with big plans for land off Gracelawn Road in Auburn.
Recently John Gendron applied for a traffic movement permit from the Maine Department of Transportation. According to the Sun Journal, part of the application had a master plan with around 1,100 housing units on 88 acres. It was a mix of apartments and townhomes. Here's a flyover of the area to be developed.
John told the Sun Journal,
Every week I read about the Maine housing crisis. I hear that rents in Auburn are outrageous and that generational families are being priced out of the city. I truly think that this can be a model project for other Maine cities that want to build attractive housing for working class Maine families.

 
Later this spring, there will be a more formal announcement, and information for the community too. That's when details like, what the project should look like when finished, when you can rent the units, and how they plan to not only work with Auburn, but Maine to make sure this project blends with other neighborhoods and businesses in the area.
A project of this size is not without some controversy. The land that is between the Auburn Mall area and Lake Auburn, has been the center of debates and lawsuits over water quality at Lake Auburn. Last year, a public petition reversed the rezoning of all 148 acres of Gendron's property for commercial development. It's all over how much land should be preserved and how much should be developed. John Gendron, who lives in Auburn and is the president and CEO of Gendron & Gendron, says that he will make sure that the development is done in a responsible way. Let's hope that everyone can work together to get Auburn much-needed affordable housing.
LOOK: Explore the iconic buildings from every state
From colonial homesteads to mansions by the ocean, iconic buildings define every state in the country. Stacker compiled this list of notable examples from historic and government reports and news articles.