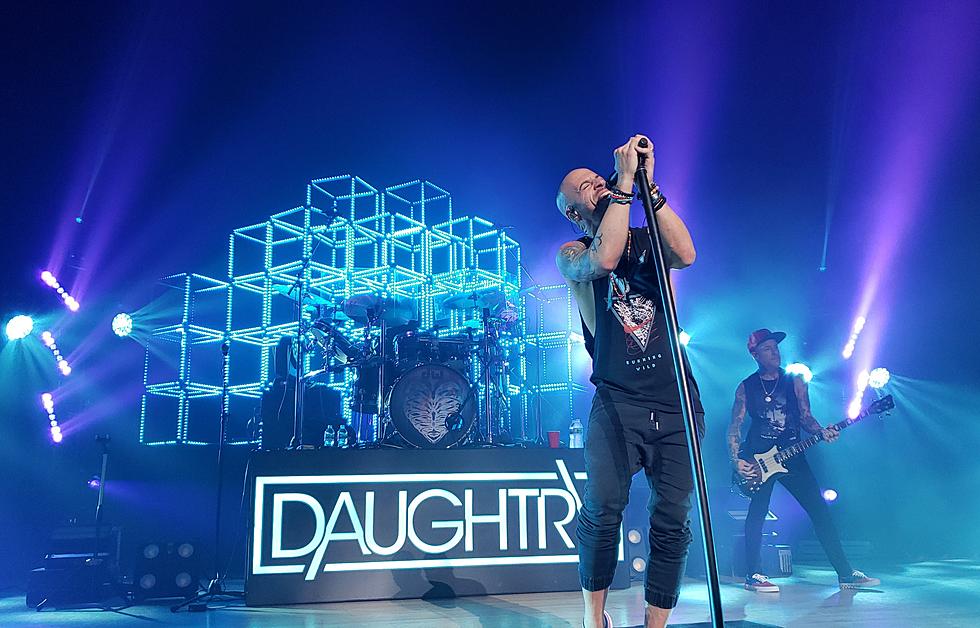 Daughtry Returning to Portland, Maine This Fall-Hopefully I don't Step On His Foot This Time
Brittany Rose
American Idol
Chris Daughtry was 25 years old when he auditioned for American Idol Season 5 and even got a "no" from Simon Cowell. He made it all the way to the top 4 after a successful run covering artists like Bon Jovi, Fuel, Johnny Cash, and Shinedown.
The Masked Singer
American Idol wasn't his only reality singing competition coming in 2nd as "The Rotweiller" in 2019 on The Masked Singer.
Daughtry Debut
In 2006 the band Daughtry with Chris, of course, leading with vocals, dropped their self-titled album Daughtry which featured hits like "It's Not Over", "Over You", and "Home". And the band's success has carried on through the decade and beyond.
Merrill Auditorium
Fast-forward to a low point in Chris Daughtry's career, the band was on their Cage To Rattle Tour and made a stop at Merrill Auditorium in August of 2018 where he met yours truly.
The show was incredible, as always. It was my 3rd time seeing the band which I gave myself a pat on the back for. Until I met a woman in the row in front of me who informed me it was her 199th Daughtry show.
She took me under her wing though, informing me that Daughtry will always take time for fans outside his tour bus. So, of course, I followed her outside.
It was an unusually cold night and I was wearing some chunky booties that were less than comfortable but I was going to meet Daughtry, darn it!
He came out and when I finally got to him to take a picture in my awkwardness, high heeled-ness, and pure excitement I stepped right on his foot. I was mortified.
He was cool about it though and I asked him to take a ridiculous photo to remember such a ridiculous moment.
Now hopefully I can redeem myself as Daughtry returns to Portland.
State Theatre
Announced today Daughtry is heading out on The Dearly Beloved Tour, with the album Dearly Beloved dropping September 17th.
It looks like fans may see a harder side of Daughtry than ever before with his new bearded look and latest single "Heavy is The Crown".
Joining Daughtry on tour are two rock powerhouses; Sevendust and Tremonti.
The State Theatre stop is on Sunday, November 7th. Tickets are $50 each in advance and are on sale July 23rd at 10 am.
Check Out the Best-Selling Album From the Year You Graduated High School
Do you remember the top album from the year you graduated high school?
Stacker
analyzed
Billboard
data to determine just that, looking at the best-selling album from every year going all the way back to 1956. Sales data is included only from 1992 onward when Nielsen's SoundScan began gathering computerized figures.
Going in chronological order from 1956 to 2020, we present the best-selling album from the year you graduated high school.
Celebrity Names People Can't Seem to Spell Correctly
See some of the most common celebrity name misspellings, below.