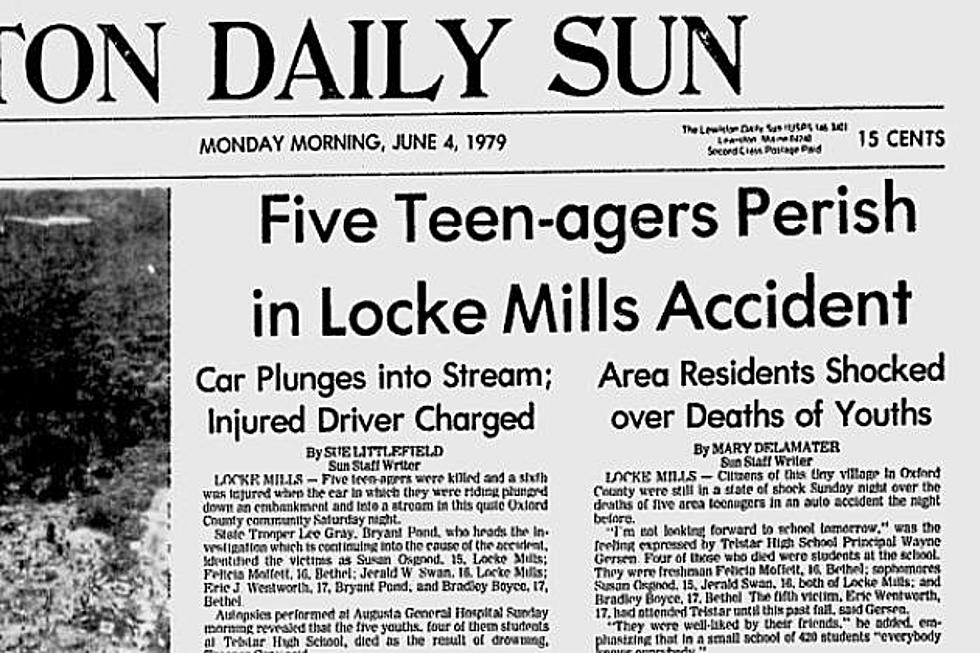 Did You Know That Project Graduation Started in Maine Through Tragedy?
Lewsiton-Daily-Sun-Clipping
The same Project Graduation program throughout the country started here in Maine.
It was started in 1980 by the Maine State Police because of all the alcohol-related deaths and injuries among high school graduates. This was a way for kids to celebrate graduating and not getting drunk then getting in a car. The crash in Locke Mills Maine back in 1979 was the final straw.
The first Project Graduation event was held in Oxford Hills, Maine, and it was so successful that other Maine high schools started doing it. Then in the 1990s it got national attention and is throughout the entire country. Project Graduation events can be all sorts of fun things that have adult supervision. These are 18-year-olds who have the false security that they are now 'adults' and can pretty much do whatever they want, including alcohol and drugs. It can lead to deadly mistakes.
Has Project Graduation been successful?
Very. Overall, Project Graduation has been successful in reducing the number of alcohol-related deaths and injuries among graduating high school seniors, and it continues to be an important program for promoting safe and responsible behavior among young adults.
What are Project Graduation events like?
Project Graduation can be pretty much anything. They try to make it something that all the seniors can participate in. Here are some of the things done over the years at various Project Graduations:
Indoor rock climbing
Zip lining
Bungee jumping
Inflatable obstacle courses
Laser tag
Escape rooms
Mechanical bull riding
Dance parties with professional DJs and lighting
Virtual reality experiences
Outdoor adventure challenges like hiking, kayaking, or camping.
Life is hard enough, there's no need to start it off with tragedy. Happy graduation to all Maine seniors! Be safe...
The Five Most Popular Fashion Trends in Maine
Any of these sitting in your closet?