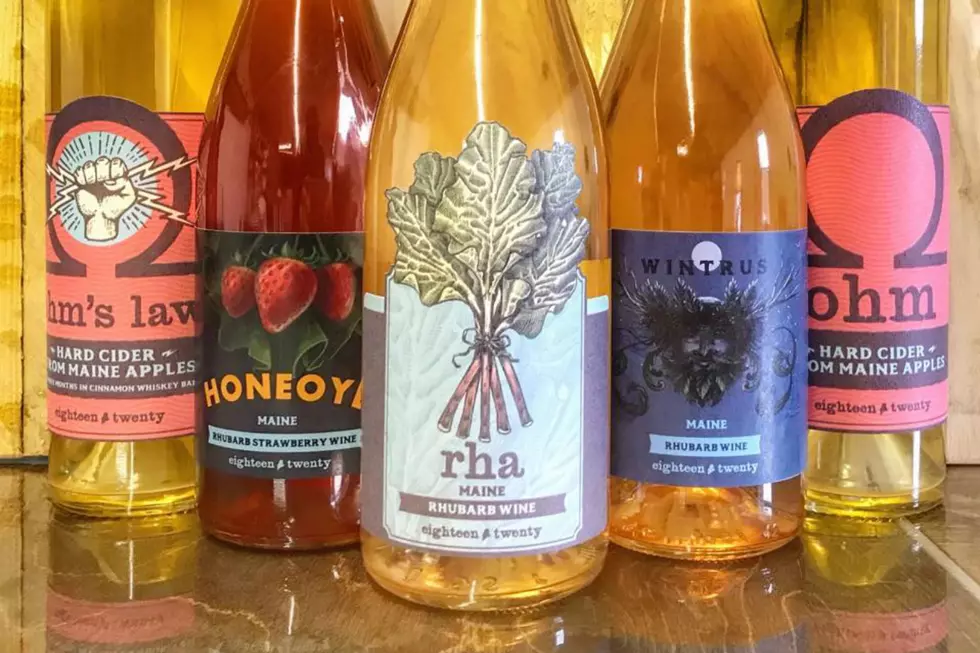 Eighteen Twenty Wines Opens New Tasting Room in Portland Friday
Eighteen Twenty Wines
Have you ever tried rhubarb wine? Now's your chance to sample some as Eighteen Twenty Wines has their grand opening in Portland.
Eighteen Twenty Wines is owned by Pete Dubuc and Amanda O'Brien and began as a hobby for Pete when he was making wine out of rhubarb at home. After Amanda tried it, the two decided to partner together to make it available to the public, and Eighteen Twenty Wines was born.
honeoye - Wine made with rhubarb that has a blast of juicy red strawberry
wintrus - Wine made with rhubarb and aged in oak Cabernet barrels
ohm - Dry, light, still hard cider made with native Maine apples
ohm's law - ohm cider but aged in cinnamon whiskey barrels
Eighteen Twenty Wines tasting room will be open Friday from 4 to 7pm and Saturdays and Sundays from 1 to 7pm. They're a little tricky to find because there is no signage yet, but just plug 219 Anderson Street in Portland into your GPS and look for Unit #1 on the blue side of the building and walk in the glass door with the ramp.