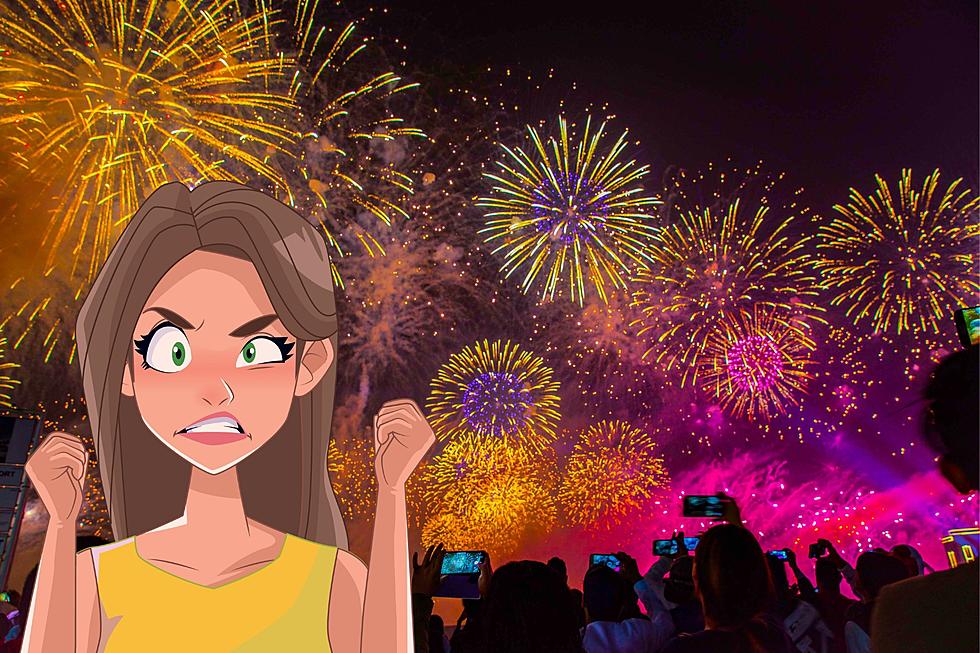 To the Family Behind Me Who Ruined the Maine Firework Show for Me
Canva
Dear family sitting behind me at the July 4th fireworks on the Eastern Prom,
As cute as your children were (I have nothing against them), they unintentionally dampened my boyfriend's and my time at the fireworks on the Eastern Prom.
While I love the sound of kids giggling and playing—which almost kind of adds to the fun atmosphere at the park during these things–I think you forgot that sometimes it's a little too much once it starts turning heads. And your kids absolutely started turning heads at this point.
Last night, you were propped up right behind us in the grass while the firework show in Portland LITERALLY popped off. Your five children (all aged from 2 years old to 10 years old) were having a great time yelling and runnings around which was adorable, until about halfway through the show and it just got obnoxious.
A Frustrating Night on the Eastern Prom in Portland
I don't know if you realized this or not but two of your kids continued to come over to our blanket and hang all over us while screaming at the top of their lungs. One of your children even spilled my Vitamin Water after running and jumping on me, yet you continued to stay quiet and do nothing about it.
At this point, we were so distracted from the entire reason why we were out on the Prom at 9 pm at night because it felt like I was babysitting your children. I had a hard time with this only because I have a special place in my heart for fireworks and they only come once a year.
I'm confused about this situation.
Why didn't you come and take them away from our picnic? Why didn't you try to calm them down and explain to them that they should relax and not bother the strangers around them?
I didn't expect you to reprimand them, as everyone has their own parenting style, and it's not my place to intervene. However, I simply wish you could understand that your children were disrupting our time at the show. We would have appreciated it if you could have come to get them and teach them some manners.
Maybe not even the idea of teaching them manners, just the idea that as a parent, I do believe you have a duty at some point to supervise your child at a public event.
I forgive you, just maybe next year try to contain them in one spot so they don't jump all over somebody else's picnic.
LOOK: Here are the 50 best beach towns in America
Every beach town has its share of pluses and minuses, which got us thinking about what makes a beach town the best one to live in. To find out,
Stacker
consulted
data from WalletHub
, released June 17, 2020, that compares U.S. beach towns. Ratings are based on six categories: affordability, weather, safety, economy, education and health, and quality of life. The cities ranged in population from 10,000 to 150,000, but they had to have at least one local beach listed on TripAdvisor. Read the
full methodology here
. From those rankings, we selected the top 50. Readers who live in California and Florida will be unsurprised to learn that many of towns featured here are in one of those two states.
Keep reading to see if your favorite beach town made the cut.