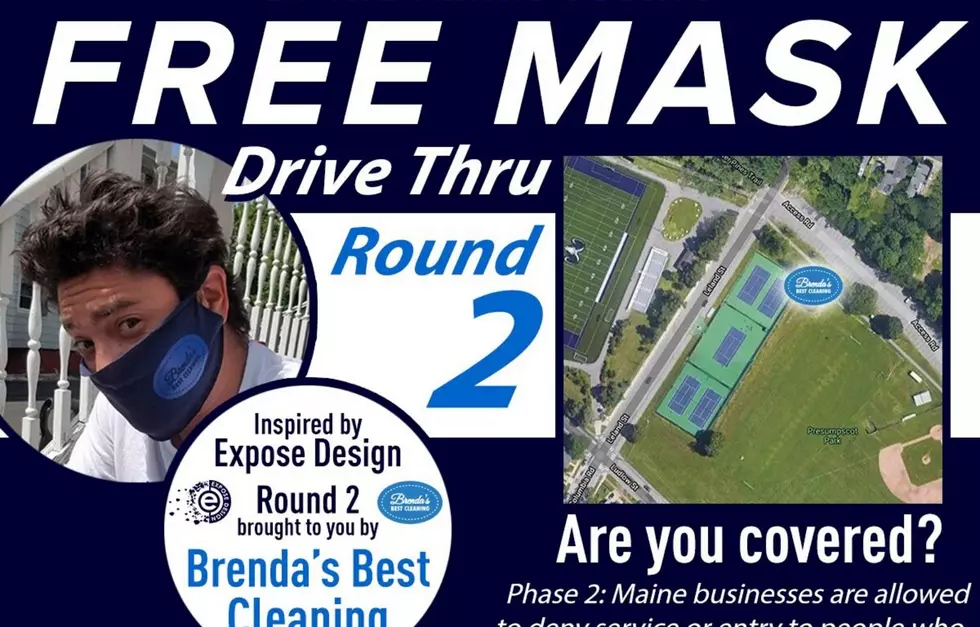 Free Mask Drive-Thru Returning Sunday at Deering High School
Expose Design via Facebook
Welcome to level 6 of Jumanji. Kidding, sort of. But we are in phase two of Governor Mills' ever-evolving reopening plan.
Masks remain a consistent requirement and while supplies are getting better, it's still not easy to find masks and for many, a few masks just aren't in the budget.
Enter Expose Design of Portland. After a very successful first mask giveaway, they're doing it again.
This time around it's made possible by Brenda's Best Cleaning. They have 250 masks total and all you have to do to get one is just show up.
You don't even have no leave your vehicle. It's like going to Wendy's except instead of a Frosty you have to pay for, you get a free mask!
It's going down on Sunday, June 14th from 12:30 to 2:30 (or until the supply runs out) in the Deering High School student parking lot by the tennis courts.

Enter your number to get our free mobile app
CHECK IT OUT: Here's how to stop your glasses from fogging while wearing a face mask