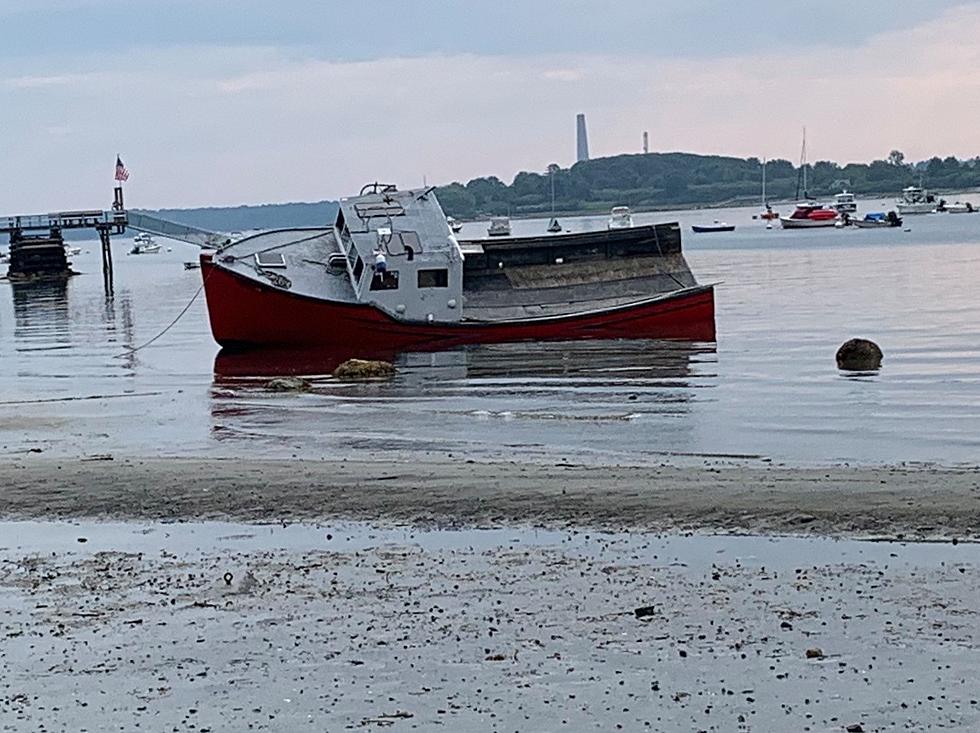 Fuel Spill Closes Falmouth Beach
Falmouth Police FB
As you know in the summertime people love their water sports, they love swimming water skiing diving tubing and of course being on boats. This is the second accident to happen in the water in three weeks as just a few weeks ago, a shark attacked a woman on Bailey Island, and just this morning, a boat leaking diesel fuel came ashore in Falmouth.
Now the Maine Department of Environmental Protection and the Falmouth Police Department is working together to clean up the shoreline. Due to the extent of the damage from the diesel fuel spill, the Maine Dept of Environmental Protection is strongly urging for the beach to be closed to the public at least for the next week or so, according to WGME CBS 13.  
This incident is the second diesel fuel spill in Maine this year as a 700-ton storage facility in Berwick's breached on January 1st of 2020. The investigation of what made the lobster boat come ashore and spill its fuel into the water is still ongoing, if you have a boat, make sure you thoroughly check your equipment and watch out for any debris in the water or could breach your hull, happy sailing.