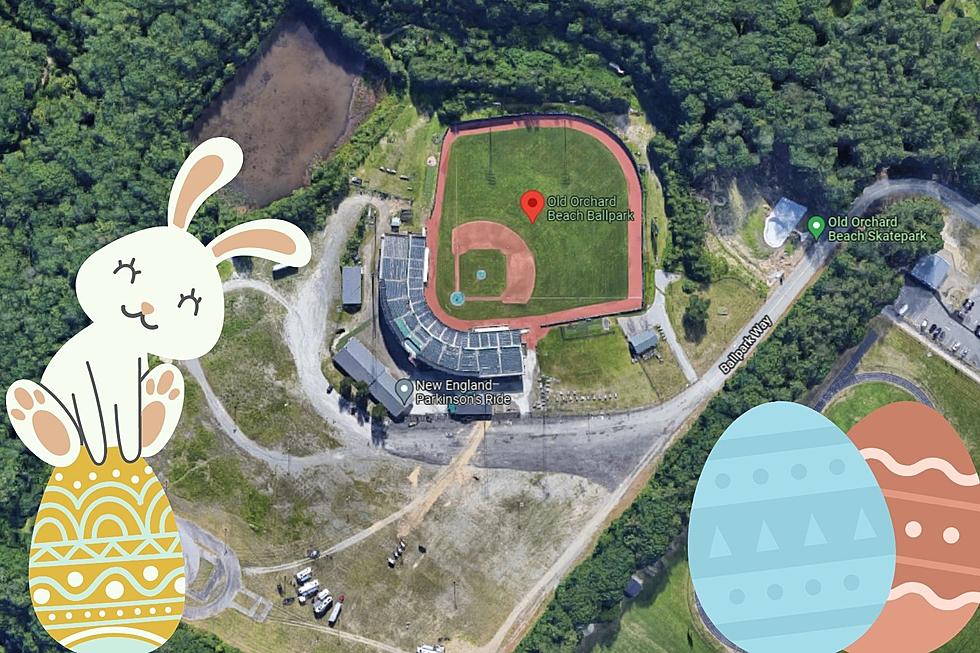 Glow-In-The-Dark Easter Egg Hunt Happening in Old Orchard Beach, Maine on Friday
Google Maps
Hunting for Easter eggs is such a highlight of Easter Sunday. Growing up our hunt would happen inside since many years the ground was still covered in snow. There would also be special golden eggs with something extra special inside, like cold hard cash. Hey, even as a kid I knew money talked. A few years ago my parents, who are now grandparents hosted a hunt for the littles and then for the not-so littles a hunt for tiny bottles of alcohol aka, nips. Hunting for eggs is just as fun as an adult.
Easter Egg hunts are a blast but what not mix it up this year by attending one in the dark?
Old Orchard Beach Recreation Department has organized a can't-miss Glow-In-The-Dark Easter Egg Hunt.
The glowing egg hunt will happen at the Recreation Complex at the Ball Park this Friday night from 7:30 pm until 9:30 pm.
Tickets are required for entry at just $10 per household.
In addition to the hunt, there will be fun glowing toys and fidgets available for purchase like glow egg pails, and glow-in-the-dark cotton candy. There will be a DJ playing fun family-friendly tunes and a face painter will be there too!
As any seasoned egg-hunter knows the eggs always go fast! So don't be late! There is nothing worse than hyping the kids up for a hunt only to be 2 minutes late and miss out on the whole thing.
The weather is supposed to be beautiful but if some unpredictable rain shows up the rain date is scheduled for Saturday.
Get all the details and buy your tickets here.
The Worst Intersections in Maine
Here's just a handful of some of the worst intersections in Maine chosen by me and some of my Facebook friends who chimed in to share in the misery of navigating through them.
These Restaurants in Maine Have The Best Signature Mocktails