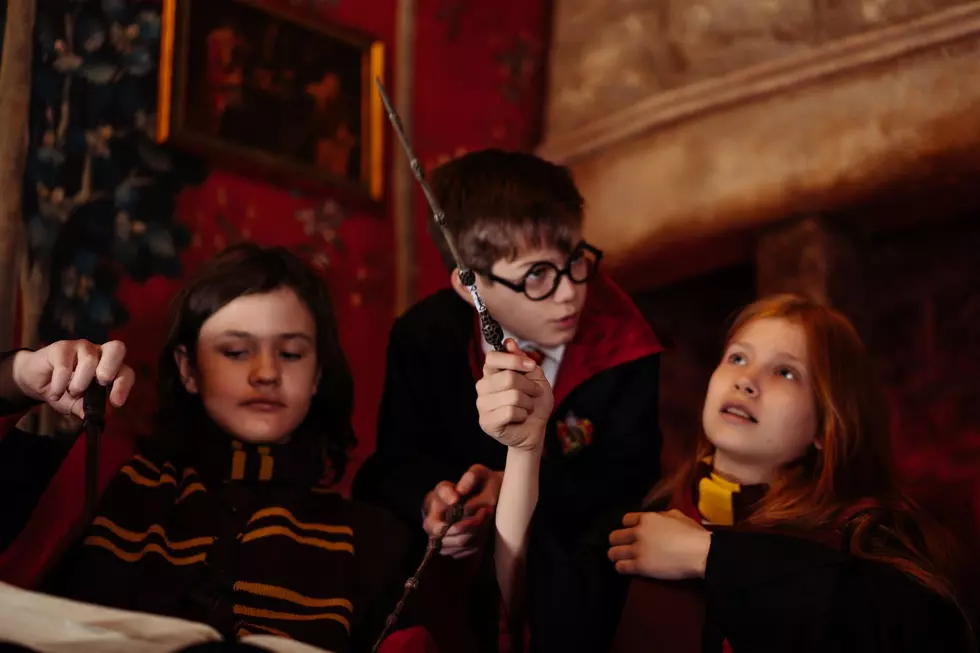 Massachusetts Restaurant Will Turn Dining Room into Great Hall From 'Harry Potter'
Canva
Harry Potter fans will love this one. A restaurant in West Bridgewater has plans to completely transform its dining room into the famed Great Hall from the beloved series of books and films.
For the month of October, Barrett's Alehouse will have everything Harry, including a Platform 9 3/4, a potion station and a Quiddich ring. Construction is underway to complete a backdrop that will make you feel like you're in the movies.
"We're planning to go pretty big on it," says Shaylynn Hiltz. "We're still in the planning stages."
The ceiling will be draped with the house banners from the Great Hall and Dementors will soar above.
The Harry Potter brunch is being planned for Oct. 23, but the decorations will magically appear on Oct. 1 and remain for the entire month.
Who knows? Maybe Emma Watson, who played Hermione Granger in the movie franchise, has plans to attend a Brown University football game one weekend in October. If she does, it's just a little scoot up to West Bridgewater to check the place out. She graduated from the Ivy League school in 2014.
If you're looking for more Muggle fun, there are a number of Harry Potter-themed events happening around Massachusetts including Mischief, Magic and Muggles Parents Night Out at the YMCA in Stoughton on Friday night, Oct. 21.
If you are looking for a more adult Potter activity, you can check out a Harry Potter DIY Workshop with Beer at Granite Coast Brewing Company in Peabody on Oct. 1.
90s Movies That Could Never Be Made Today
These movies include some of the biggest of the decade — a few even won Academy Awards. But all of them would have trouble getting made today.
10 Amazing Movies That Started Filming Without A Completed Script
Some of the most beloved movies in history didn't even have a finished screenplay when they began production.