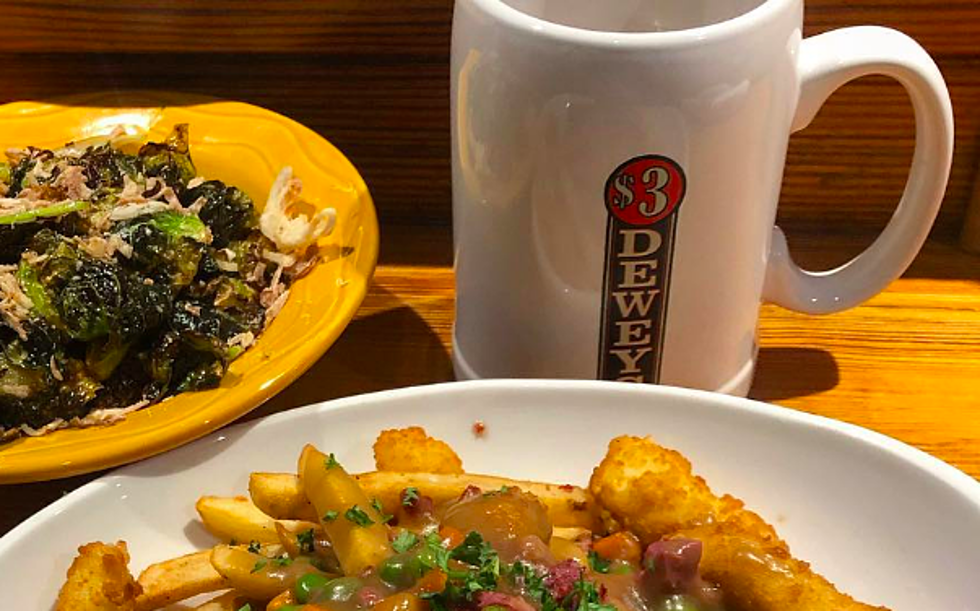 Here's How To Score Extra Perks at the New $3 Dewey's
@frannieeatsmaine via instagram
If you have yet to visit the newly renovated and reopened $3 Dewey's, put it on your list. While the inside was resurfaced, repolished, tweaked, added to, and thoroughly cleaned, it doesn't seem like an entirely different place. You can still feel the spirit of Dewey's in the air, now available by the mug full!
How's that for a segue? One of $3 Dollar Dewey's new installments is their Mug Club, a just-exclusive-enough-to-enjoy collection of 500 mugs (they'll sell fast, I'm sure) that gets you a few key things if you're planning on frequenting the place.
Here's what to do: Go to ThreeDollarDeweys.com and pick out your mug. I chose my lucky number, and if yours is random enough it's probably still available. At the time of this article, only 48 and 49 are still available for purchase in the 1-50 batch, but the hundreds are still wide open. The mug costs $50, with a $40 yearly renewal fee. A price that will pay for itself in no time if you can down a beer or three a week.
• Any time you got a hankerin' for a 22oz. beer, head to Dewey's, request your mug and you'll only have to pay for a 16oz.
• Feel that extra special local clout when summer comes and all the tourists are flooding your favorite spots. You can basically give something the side eye while holding your mug and they'll know you've earned your seat at the bar.
• Wear your FREE $3 Dewey's tee shirt with the story behind the name... which I did not know until I went there this weekend and is NOT what you think.
• You'll even get exclusive (that's right, allll yours, mug club hot shot) specials on beer and food that will change throughout the year, so even if the shiny new feeling of being a mug club member wears off, your specials will still feel fresh and exciting.