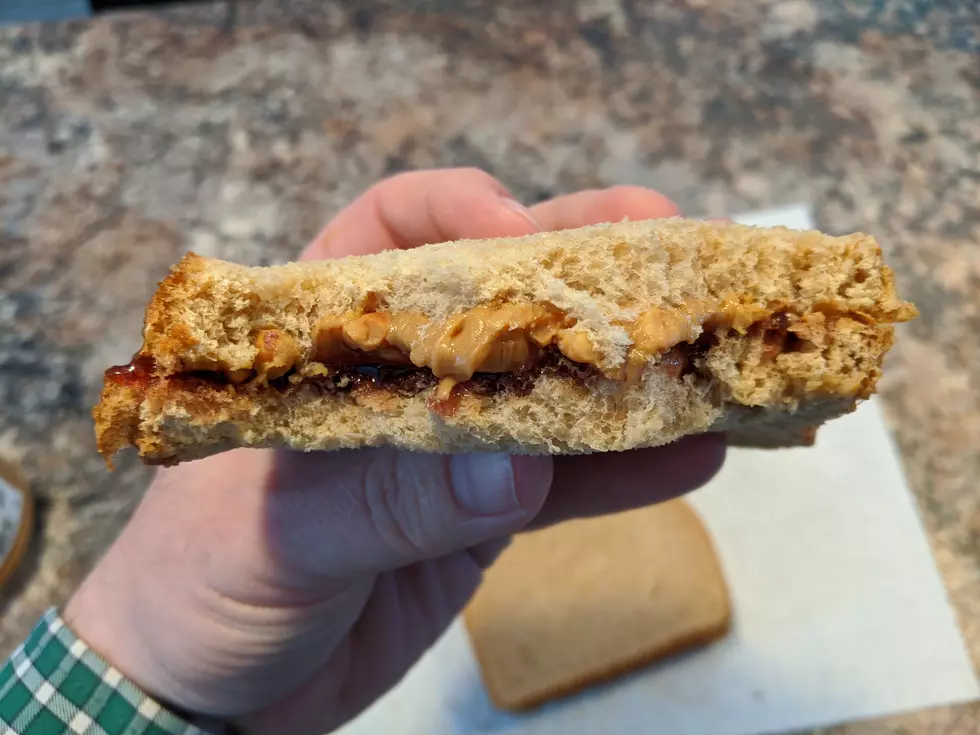 How To Make a Peanut Butter and Jelly Sandwich
Townsquare Media
Okay I know what you're thinking. "You're showing me how to make a peanut butter and jelly sandwich?" Sure, it's simple. But you're here aren't you? So you must be curious about how to make a peanut butter and jelly sandwich. So let me show you how I make one which may be completely different than how you do. If it is, you're doing it wrong.
Step 1- Grab a loaf of bread
This is the easiest part. It doesn't matter what type of bread you use. I happened to choose split-top wheat. You do you, but whatever you do, the next step is a must.
Step 2 - Throw the heel away
There is absolutely no use for the heel of the loaf of bread. Toss that all crust piece of junk in the trash. I seriously would pay more money to find a loaf of bread in a local supermarket that was heel-less.
Step 3 - Grab your crunchy peanut butter
What? You don't have crunchy peanut butter? No. Take that creamy stuff back right now. They'll be happy to swap it out for crunchy, because that's what gives a peanut butter and jelly sandwich texture and makes it so much better.
Step 5 - Spread the peanut butter on the bread
Using a knife, spread a thin layer of peanut butter on a slice of bread. (two slices if you're making two sandwiches.) You don't want too much peanut butter here or it will throw off your peanut butter to jelly ratio and that's like burning the roast. When finished, lick the knife. It's your sandwich.
Step 6 - Grab your squeeze bottle of jelly
It doesn't matter what flavor of jelly, but that new technology called a squeeze bottle is a must. Why? With a squeeze bottle you can use the same knife to spread the peanut butter and the jelly. No one wants jelly in their peanut butter jar or peanut butter in their jelly jar. Do the right thing.
Step 7 - Squeeze and spread the jelly
Like the peanut butter, just a thin layer, but bring it right to the edges for maximum jelly coverage. When done, point the bottle at your mouth, open, and give it a squeeze. You bought the jelly. Nothing wrong with a delicious squirt. Just keep your mouth off the bottle in case someone else wants to do the same.
Step 8 - Smoosh the bread together
This puts the finishing touch on your sandwich by compacting the bread and spreading out the peanut butter and jelly between it just a bit more to ensure full bread coverage.
Congratulations! You've just made the perfect peanut butter and jelly sandwich! Mom would be so proud of you. You are growing up so fast you know.