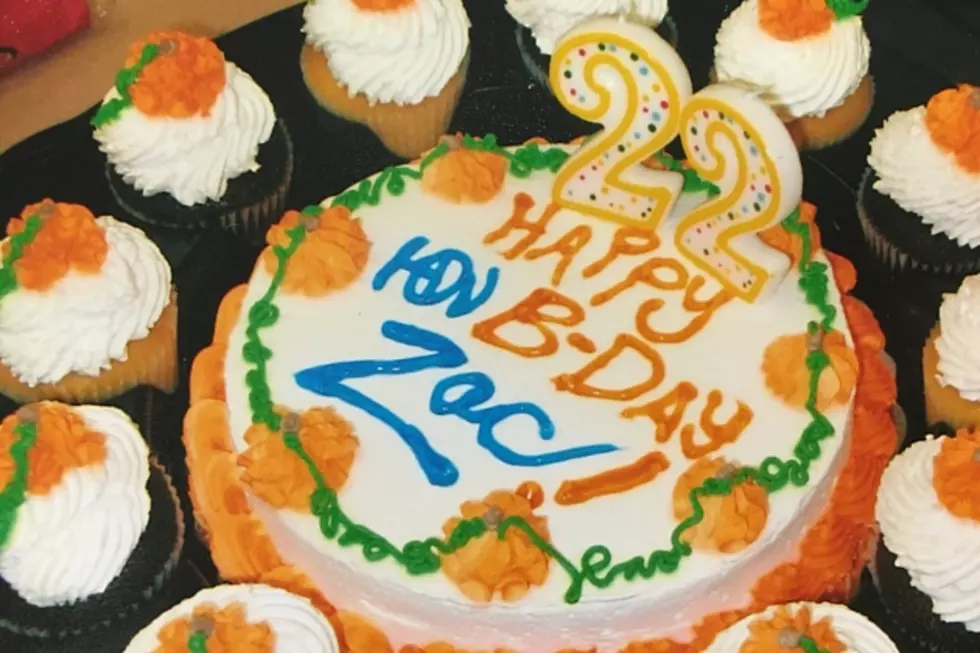 I Can't Believe I Used to Do This in High School [PHOTOS]
WJBQ.com
"They don't even know what it is to be a fan. Y'know? To truly love some silly little piece of music, or some band, so much that it hurts."

– Sapphire, Almost Famous
Was I a super nerd in high school? Did I cross the line from fan to fanatic? Am I more like Jeff than I realize? All signs point to yes.
Today, October 22, is a very special day. Today is the day that the world was graced with the presence we now know as Zachary Walker Hanson. Zac is the youngest, and arguably best, member of the band Hanson.
This isn't a secret, but I'm a big Hanson fan. I've seen Hanson in concert 17 times since 2004, I've met my closest friends at Hanson concerts, and I still get excited when I hear the opening drum beat of MMMBop. In high school, I also had another way of showing my major Hanson fandom.
For four straight years, I threw birthday parties for Zac Hanson in my homeroom.
Miss Dalbeck, my homeroom advisor, gave me permission to decorate the room and play Hanson music for the 20 minute advisory period each year on October 22. I brought in cake and snacks for the class and rocked my favorite tour t-shirt while forcing my classmates to engage in the festivities. I think we even sang Happy Birthday to Zac.
Not one time did I ever feel like what I was doing was strange or over the top. My classmates poked a little fun, but ultimately were supportive and let me have my special day for my favorite Hanson brother. At least, to my face. Anything for a cupcake, am I right guys?
In case you're wondering, yes, Hanson is still alive and the band is still making music and touring. In fact, they're on tour right now. They still have a dedicated fan base, many of them my dear friends, and they still have a special place in my fan girl heart.
So happy birthday, Zac Hanson. I'm eating a cupcake for you right now.
Your turn to spill: Are you a super fan? Do you have any tattoos in honor of your favorite musicians? Did you plaster your walls with posters and other paraphernalia? Share your photos and stories with us on Facebook.