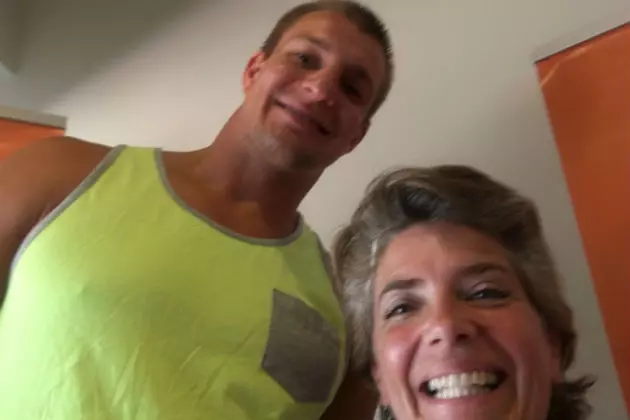 I Got to Meet Big Papi and Gronk at Fenway [VIDEO]
WJBQ.com
So, sometimes things just work out and you find yourself meeting two of the biggest New England sports icons - Gronk and Big Papi.
Tuesday July 19th, Dunkin Donuts had some guests up on the Budweiser Deck at Fenway.  Big Papi and Gronk were there too, showing their love of Dunkin Iced Coffee.
Dunkin did it up. The Beach House party was a blast! Everyone was so nice. I was in the 'media' area. How lovely. I've never been so happy to be in radio in my life. Now...Gronk was there on time, but good ol' Papi was on 'island time' and was about an hour behind.
Didn't matter. When he showed up they sang their 'Dunkin Paradise'  and it was a hoot. Papi could not remember the words and well...he had to start over 3 times! By the way, he had the words written down....
The food was super yummy, but it appeared we were all too nervous to eat. There was a nice salad, hot dogs with chili or cheese, sliders, watermelon and of course Dunkin Donuts and cookies!