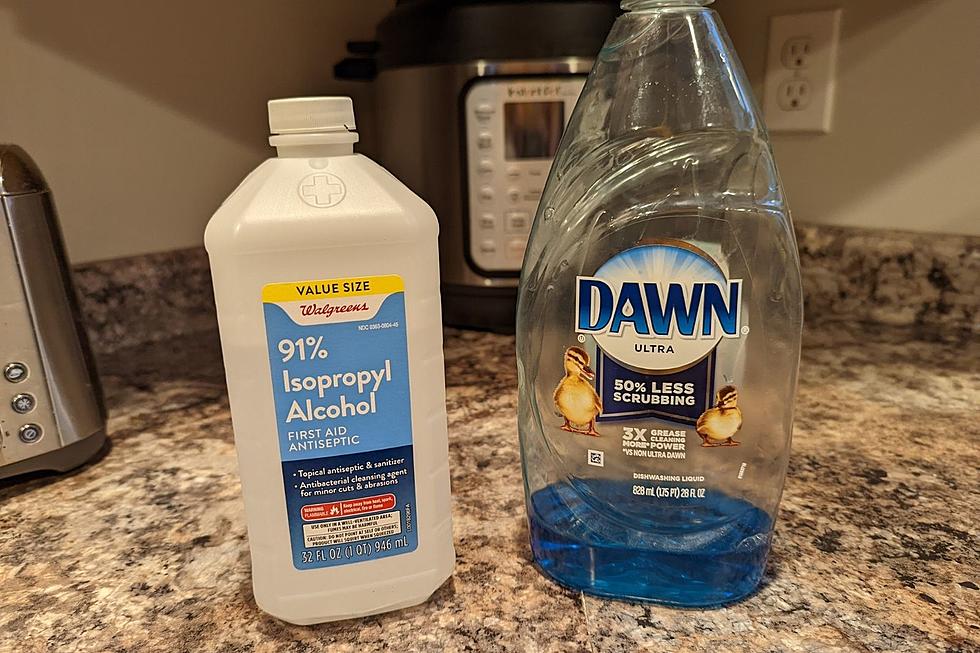 I Put This Lifehack to The Test That Claims to Keep Your Steps and Walkways From Refreezing
Jeff Parsons
The start of winter in Maine has been kind of a mess. Sure, we don't have a lot of snow, but temperatures have hovered just around freezing whenever it rains and then freezes when it hits the ground making walking and driving a big challenge.
The latest bout of freezing rain made my steps into the house freeze over like an ice rink. Not the first time this had happened this season. It gets a bit frustrating with weather like this constantly having to clear the ice away with salt and brute force.
Then something showed up in my Facebook feed. I swear it is listening or reading my mind.
I thought, why not give this a try?
So I grabbed a gallon bucket and the ingredients: Dawn dishwashing liquid and rubbing alcohol.
I mixed two teaspoons of Dawn and 2 tablespoons of rubbing alcohol with a gallon hot water and poured it over my steps after cleaning as much ice as I could. It made a soapy mess so I was a little concerned I used too much soap.
I let it sit though and the next day we had more freezing rain, so for once, I was excited about that just because I wanted to see if this trick worked. Sure enough...
The next morning it was clear as could be and was barely wet while the untreated railing was coated with a thin layer of ice. No fears of slipping or falling here, so I'm definitely going to be using the lifehack all winter long.
Dexter New Blood Fans Can Visit The Real Life Iron Lake in Western Massachusetts
See Where These Celebrities Went to School in Maine