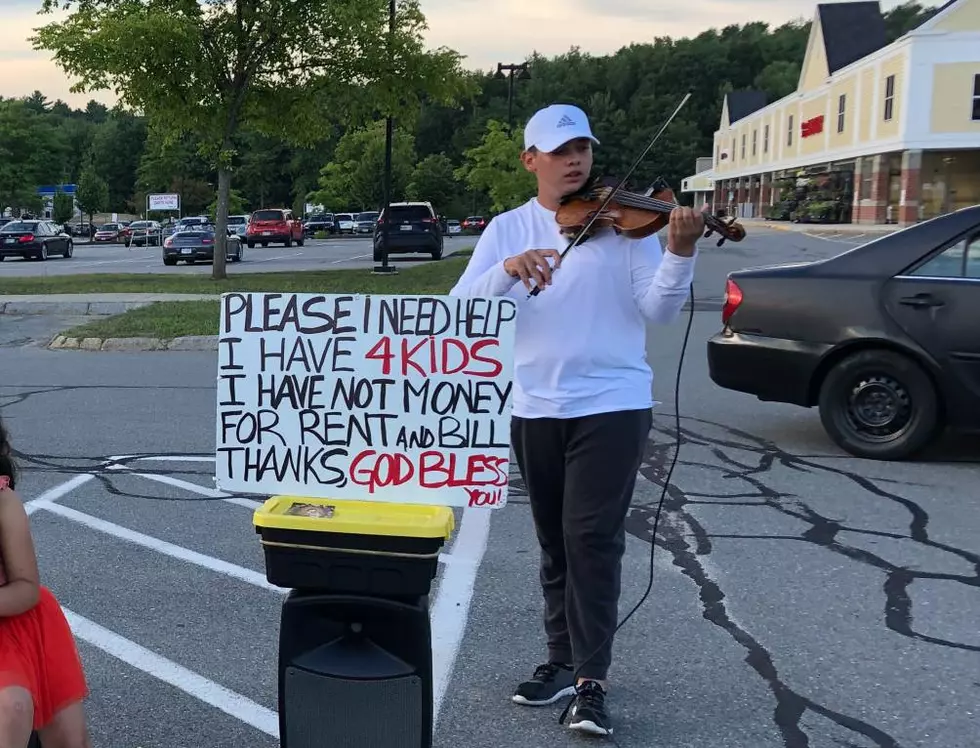 I Was 100% Fooled By the Violinist Scam at Shaw's in Falmouth
TownsquareMedia
I had no idea...
I fell hook, line, and sinker for this scam! I don't know what that says about me. It either says that I'm an idiot, or I have a big sympathetic heart. I'm sure it's a combination of both.
The scam, which WGME13 and several other news stations have reported, is with a fake violinist. Somehow I missed all the coverage and I wish I hadn't. This is what I saw in the parking lot of Falmouth Shaw's. It stopped me in my tracks.
The scam is that he's NOT playing the violin. It's already in the music playing. I feel like such a dummy. Sadly, I wasn't the only sucker. I saw at least 4 people donate money while I was there for all of ten minutes. Only, I worked hard to be scammed. I could not have been more accommodating.
I had no cash on me and literally drove to my bank to get 20 bucks and donate it. The 'father' couldn't have been nicer. The son was quiet, and the other kids seemed like nice kids hanging out in a parking lot. The mother (and I have no idea if this is even a family now) was the only one who was less than friendly and seemed protective.
The worst part about getting scammed out of 20 dollars is that when I innocently wrote about 'helping this family' I was torn to shreds on social media for promoting the scam! I can't promote a scam if I had no idea it WAS a scam.
It's crap like this that contributes to the tone of the country. So much mistrust, so much finger pointing. I'd like to say I'll never be scammed again...but I'm sure I will because my go-to is to trust people. It's worth the occasional 20 dollars.
25 True Crime Locations: What Do They Look Like Today?
Below, find out where 25 of the most infamous crimes in history took place — and what the locations are used for today. (If they've been left standing.)