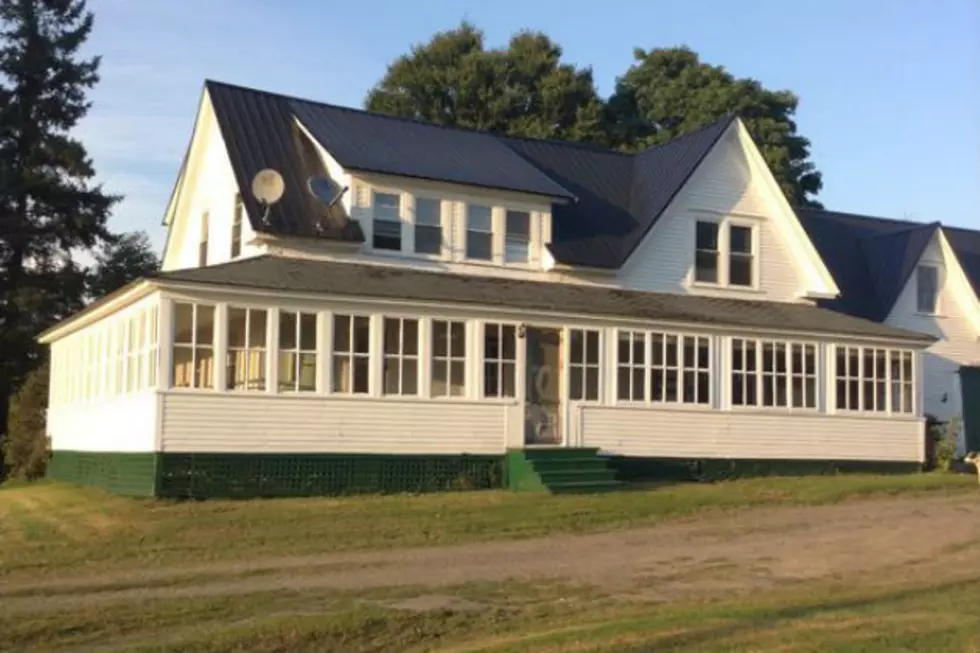 Is This House Maine's Best Bargain? And Why? [PHOTOS]
Zillow.com
An historic farmhouse with 5 bedrooms and barn on 1.2 acres of land with mountain views is available in Maine for less than $100,000. Is this the best housing bargain in Maine? 
The house at 773 Dyer Brook Rd in Dyer Brook, Maine is for sale by the owner for just $90,000 has a new gasification wood boiler, updated wiring and insulation, new windows, views of Mount Kathadin and Mount Chase. Like any good farmhouse, it has a barn and a closed in porch. Inside are 5 bedrooms and 2 baths over 1820 square feet.
So I know your next question. Where is it? Well...here's a map.
If you like rural living in a town of 213 residents, this might be your dream home. If you want to live within distance of pizza delivery, you should probably pass.