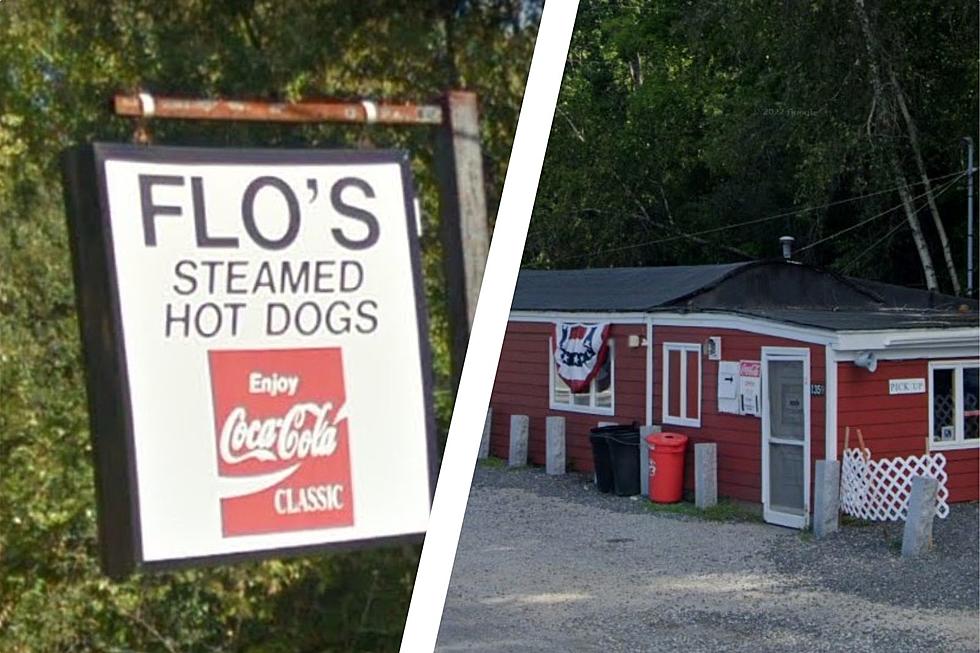 Legendary Southern Maine Wiener Stand Named Best Hot Dog in the State
Google Maps
Who doesn't love a good hot dog? Apparently nobody, because America's hot dog consumption stats are out of this world.
According to hot-dog.org, Americans usually consume over seven billion hot dogs between Memorial Day and Labor Day. That means 818 hot dogs are being eaten every minute. That's a lot of wieners, folks.
It's the perfect summertime treat. It's great at a baseball game or picnic, while camping, at the golf course, or really any type of gathering where meat needs to be consumed.
The hot dog is also very versatile. They can be grilled, fried, steamed, deep-fried, even microwaved...though that should be your last resort. No matter how it's cooked, it's going to taste good.
Hot dogs also bring out incredible debate topics and questions.
-What should be put on a hot dog?
-Is a hot dog a sandwich?
-Is beef or pork better?
-What region has the best?
-How are these things actually made?
While the hot dog has European origins, it has clearly been perfected in the United States (just like most things). And there's a new list that completely backs up that statement.
The popular foodie site Mashed recently posted a list all about this country's love for tubed meat. It's a deep dive into how we have perfected the hot dog from its humble beginnings to what it is today. It's a list that features the best hot dog stand in every state, from trendy spots to classic joints that have been dishing out the dogs for years.
Maine's representative falls into that second category, because Mashed selected a Southern Maine joint that's been satisfying customers for decades, Flo's Hot Dogs.
Located in Cape Neddick, Flo's has been steaming hot dogs to perfection since opening in 1959. Scores of people stream to the shack daily to get a taste of the special dogs with Flo's special relish.
Like many other iconic Maine dining spots, Flo's is a can't-miss stop for any tourist visiting coastal York County. It's practically a can't-miss for any Mainer, too. And Flo's knows how to keep the demand up, considering they are only open for four hours every day.
The power of Flo's is immense. A simple search of Facebook will show numerous fan pages dedicated to the stand. Folks from Florida, Kentucky, practically all points on the map comment on their first trip to Flo's or the fact that they make sure to go every time they visit the state. The power of Flo's is unstoppable. It must be that relish.
Here is a little of what Mashed wrote of why they selected Flo's for Maine's best spot.
What makes the franks here so special? People say it's all about the special relish they make in house. It's a spicy chutney-like relish that pairs perfectly with the other two toppings: mayonnaise and celery salt.
It may sound a little strange, but it's been a super hit for generations. Clearly, they know what they are doing.
Congratulations to Flo's on this national attention. It's always great to see small Maine businesses get the recognition they deserve. Here's to many more generations of their special steamed hot dogs satisfying the pallets.
31 Bucket List Restaurants in Maine
Here are 31 Maine restaurants that folks told us are bucket list worthy. They are very diverse can be found across the state.
Try These 50 Maine Restaurants with the Best Outdoor Seating
Thanks to our great listeners we were able to compile a list of many of Maine's restaurants with the best outdoor dining.
These great spots can be found across the state and waiting for you to give them a try.
How many have you been to? How many would you like to try for the first time?