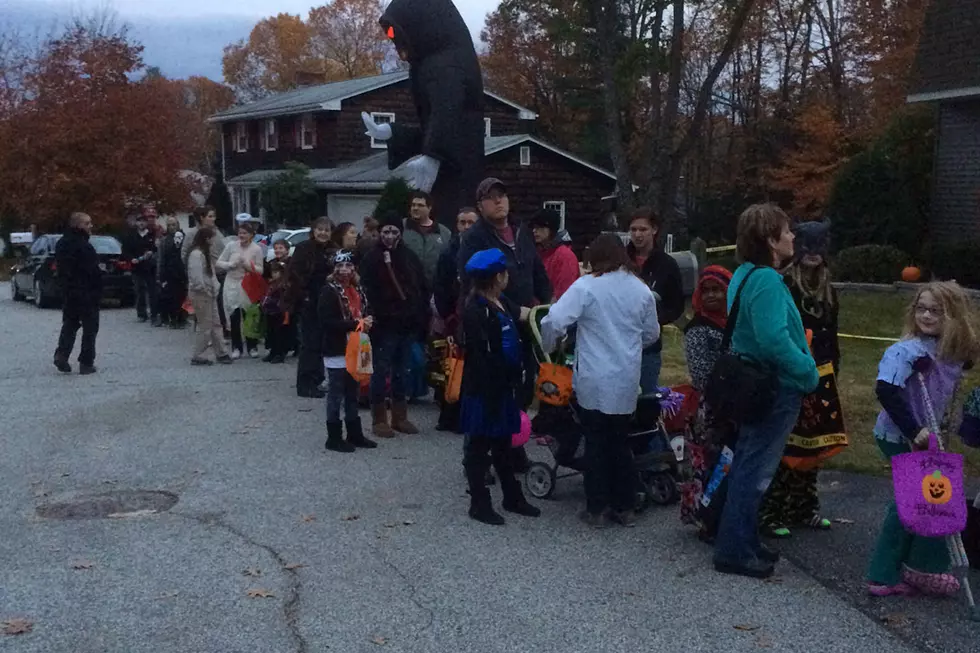 Lewiston Man Hands Out Record Amounts of King Sized Candy
Peter Geiger
Peter Geiger from Lewiston, hands out king sized candy bars. Because of the storm, he was worried he would have a lot of leftovers this year. Oh was he wrong!
Peter said that his previous record high (he's been doing this king sized madness for 20 years) was 1,975 kids.
Last night, he had 2,507 people!! The line went down his entire street (16 Brentwood in Lewiston)! It could be because Peter hands out king sized candy bars. But if you know the password, you get THREE!
Only 5 people didn't know the password. This year it was 'howling winds all winter long'. After all, he IS the editor of the Farmer's Almanac and they have predicted 5 coastal big ol' storms this winter.
Peter had to call his supplier...twice! (that sounds funny to have your own candy supplier).
Peter was determined to have Halloween happen no matter what. No power? That's what the moon is for. It truly is his favorite holiday and he said that the kids looked great. I'm so happy this worked out for him and everyone who got their candy.