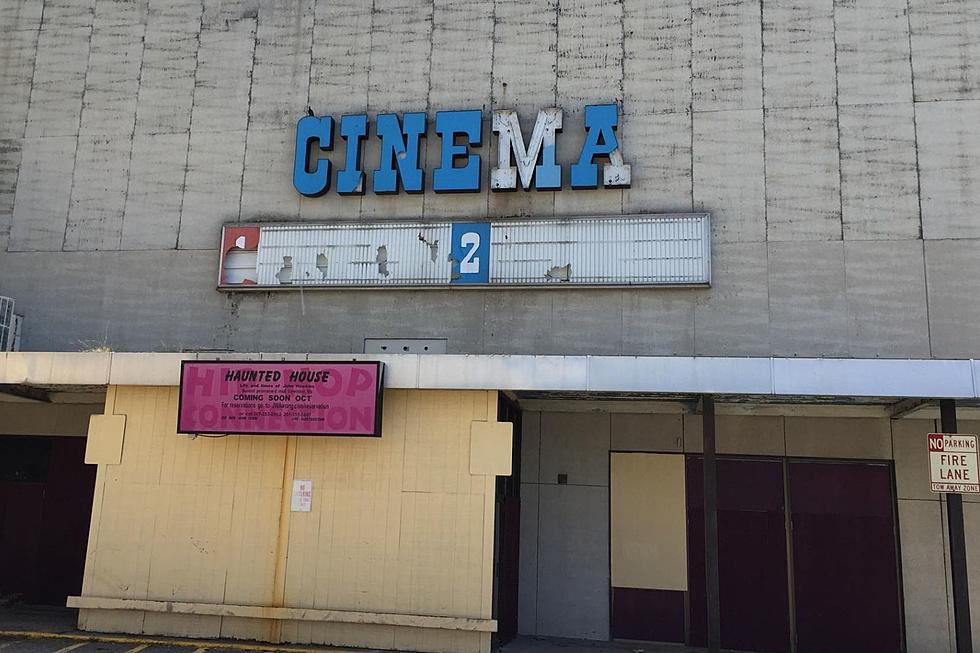 Thinking About the Movie Theater Behind the Promenade Mall in Lewiston is Pure Nostalgia
Jeff Parsons - Townsquare Media
Malls are not the shopping destinations they used to be. The times you'd go to the mall with your friends to hit the arcade, catch a movie, or grab an Orange Julius are gone. The malls that remain in Maine today are a shell of their former selves, or have had to reinvent how they do business to stay viable. One mall in Maine doesn't even look like a mall today, after seeing major renovations in recent years.
"The Promenade" was an indoor mall on Lisbon Street in Lewiston that opened in 1973. It was directly across the street from the The Lewiston Mall, which had opened its doors just a few years earlier in 1968.
The Promenade had two anchor stores, with Bradlees on one end, Shaw's on the other, and a Service Merchandise in the middle. Smaller stores were scattered throughout the rest of the mall.
This 1980 photo from the Lewiston Public Library show the sign at the former Promenade mall in Lewiston. Notice the marquee for the Lewiston Twin Cinema?
Private Eyes and 9 to 5 were showing at the two theaters in the back of the Promenade.
I haven't checked recently, but a few years back, the sign for the twin cinema was still hanging on the back of the building.
I remember going to this theater when I was really young, but don't remember what I saw. Once the Auburn Mall opened up, we started going to the Twin Cinemas there. A few years later, Hoyts Cinemas came to town with multiple screens instead of just two, and the mall cinemas lost the business.
Today, The Promenade is no longer. It was converted from an indoor mall to a strip mall, and as businesses continued to close shop, the building was bought and converted into a warehouse.
Change is inevitable.
25 Places People Want to See at Rock Row in Westbrook, Maine
Gallery Credit: Sean McKenna
LOOK: 50 Famous brands that no longer exist
Stacker
compiled a list of more than four dozen famous consumer brands that no longer exist, consulting sites such as TheStreet, Good Housekeeping, and Eat This, Not That!, along with numerous throwback sites dedicated to consumer brands.
Gallery Credit: Liz Barrett Foster