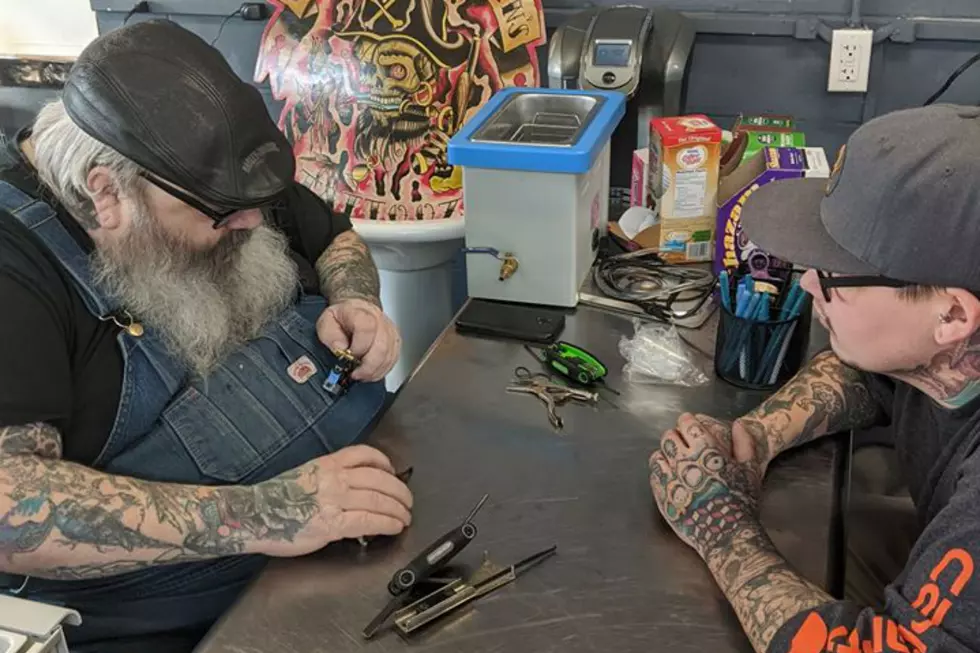 Lewiston's Captain Morgan Has Been Tattooing for 40 Years
Align Tattoo Facebook
61-year-old Frank 'Captain' Morgan hit a milestone of 40 years of creating tattoos!
The Sun Journal reports that the Captain's career has had some characters. The weirdest tattoo request was one that the Sun Journal was not able to print. Although they did give a hint that it involved a pair of blue eyes.
Yup. I went there too.
Frank 'Captain' Morgan (on the left) is quite the character! He's worked from a half dozen locations, battled cancer, and finds himself at Align Tattoo in Lewiston.
Oh and apparently there were rumors that he died. Nope. He's very much alive.
Morgan grew up in Auburn and has always liked working with his hands. Plus, his dad was an artist too! And since his dad was in he Navy, he had the traditional tattoos...that made him intrigued.
Frank got his first tattoo in Old Orchard Beach of a Harley-Davidson design on his arm, and then he just started collecting them all over, the newspaper reported. He would watch the artist very carefully...his own personal internship.
He started with friends and family and well, it's been 40 years and thousands of tattoos, according to the Sun Journal.
Frank isn't hanging it up any time soon either. Captain Morgan says he'll keep at it as long as his eyes and hands work!