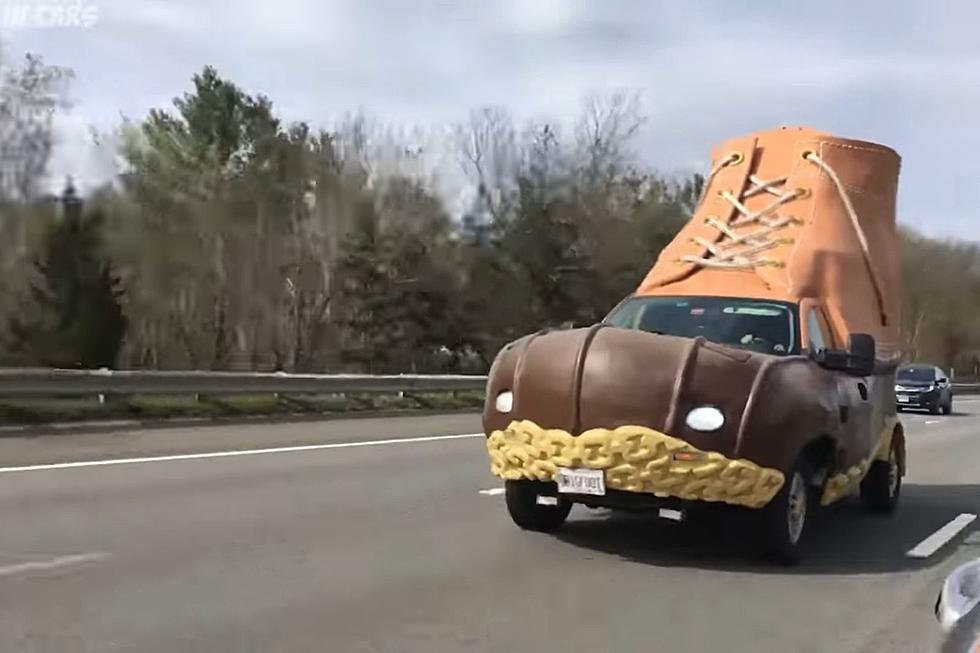 Mainers Confused as to Why L.L. Bean's Bootmobile Shows Up in This YouTube Video
Idiots In Cars via YouTube
To celebrate its 100th birthday in 2012, L.L. Bean unveiled a new vehicle that anyone spotting on Maine roads would instantly recognize. Well, as long as they are from Maine. That was the year that the L.L. Bean Bootmobile was born.
Standing at 13 feet high, and stretching 20 feet long, it tours all across the country, today's fleet of Bootmobiles has traveled more than 350,000 miles, appeared at hundreds of events in 25 states, two countries, and dozens of college campuses, according to the Bootmobile page on L.L. Bean's website.
In Maine, it's not uncommon to see a giant L.L. Bean boot cruising down the highway, but in other states, it comes as quite a surprise to drivers.
It's so unique that it showed up in a recent video posted to the Idiots In Cars YouTube channel. It's mostly dedicated to showing dashcam videos of accidents and drivers doing really dumb things. But once in a while a clip of something unique shows up, like the Bootmobile.
Mainers that follow the channel left several comments on the video wondering why the boot was featured in a video about bad drivers.
@Battlehawx: "I'm still wondering why The Bean Boot was an idiot driver? Raised in Brunswick so I saw it all the time growing up."
@TheGhostFart: Boot driver did nothing wrong, no idea why that clip was included.
@Secretariatess: 4:45 is the LL Bean boot truck. It's been around for years, and has been seen throughout the streets of Freeport, ME. Not sure why it's on the Idiots in Cars compilation? It's not even like the truck itself is illegal or something. It's technically a business vehicle.
I particularly enjoyed this comment:
@DokkaChapman: Bet that guy can fit a lot in his boot.
16 Maine Hidden Gems
Looking for inspiration for your Maine adventure? Check out our list of attractions, historic sites, restaurants, and performance venues.
Here Are 17 Things In Maine That Will Bite You
Here in Maine, there are plenty of critters that can take a bite out of you if they do desire.