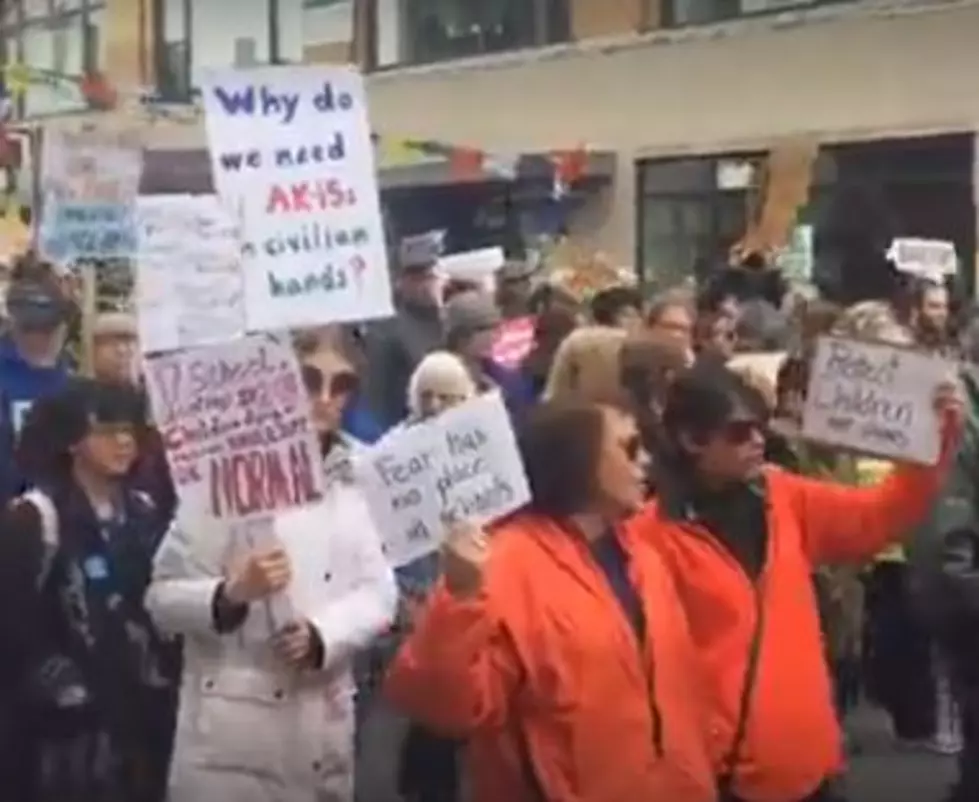 Mainers Join Nationwide 'March For Our Lives' Movement
(Photo/Video Credit: WMTW On Facebook)
Thousands of people showed up in downtown Portland, Maine on Saturday morning to participate in the "March For Our Lives" movement for gun control, according to WMTW. They started at Congress Square and marched to Portland City Hall.
"March For Our Lives" is the result of the tragic shooting at Marjory Stoneman Douglas High School in Parkland, Florida where 17 people were killed by 18-year-old student Nikolas Cruz on February 14, 2018.
An estimated 800,000 protesters attended the gun-control demonstration in Washington, D.C. on Saturday, according to USA Today. The volume of people could be a record breaker.