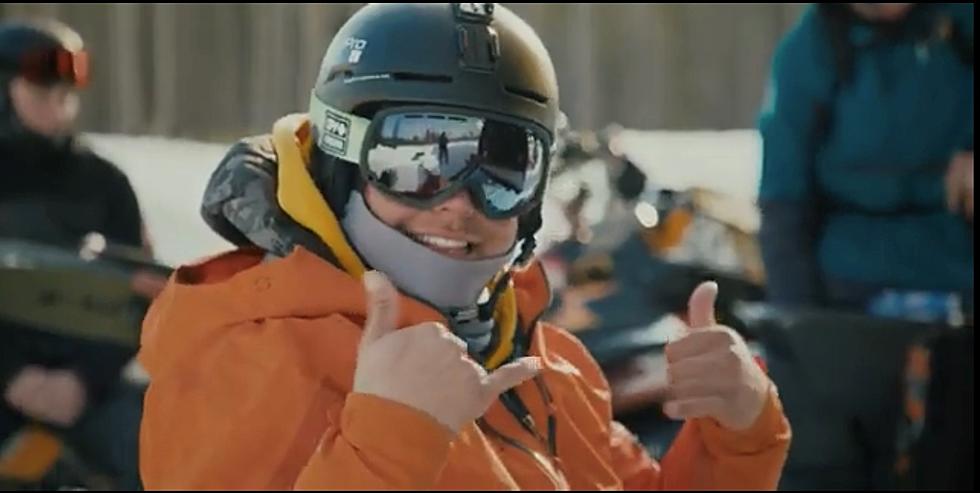 New Hampshire Snowboarder Shares Incredible Journey in Inspirational Documentary
OusideWach via YouTube
There is persistence. And then, there is P-E-R-S-I-S-T-E-N-C-E.
While many cite 2020 as the year the world changed, one Keene man would instead point to 2014. That's when Trevor Kennison fell while he was snowboarding and broke two vertebrae.
At just 22, Kennison was paralyzed. Most would never dare venture anywhere near the site of something so traumatic. But as he told WMUR, Trevor Kennison thinks differently.
As documented in the new film Full Circle, Kennison made the courageous journey back to the Colorado mountain that nearly took his life. The documentary recently premiered at the Santa Barbara Film Festival in California.
Kennison managed to welcome the praise the film received in between backflips. You read right – he is now back on the slopes using a sit ski.
The film's website boasts several powerfully positive reviews from critics.
Said Shaker Samman from Apple News:
"Trevor Kennison's story is raw and human. It's joyful, sure, but at times it's painful – something this film thankfully does not shy away from. Full Circle is a story about what it means to dig deep, as an athlete, and a person."
Sofia Jaramillo from National Geographic adds:
"Full Circle is a storytelling feat – a must-see movie that will push your understanding of what it means to be an athlete."
The film will also screen at the Sonoma Film Festival in California, as well as the Wasatch Film Festival in Utah.
For added drama, Kennison not only returns to the scene of his accident to attempt the world's first ever double backflip on a sit-ski.
You can view the film's trailer below.
25 Classic Commercials Featuring Legendary New England Athletes
Long before Gronk was kicking field goals, athletes from the region appeared in these classic TV ads.
Eight Great Winter Destinations for Granite Staters Who Don't Ski
You can still get in on some arctic activities (without tumbling downhill).