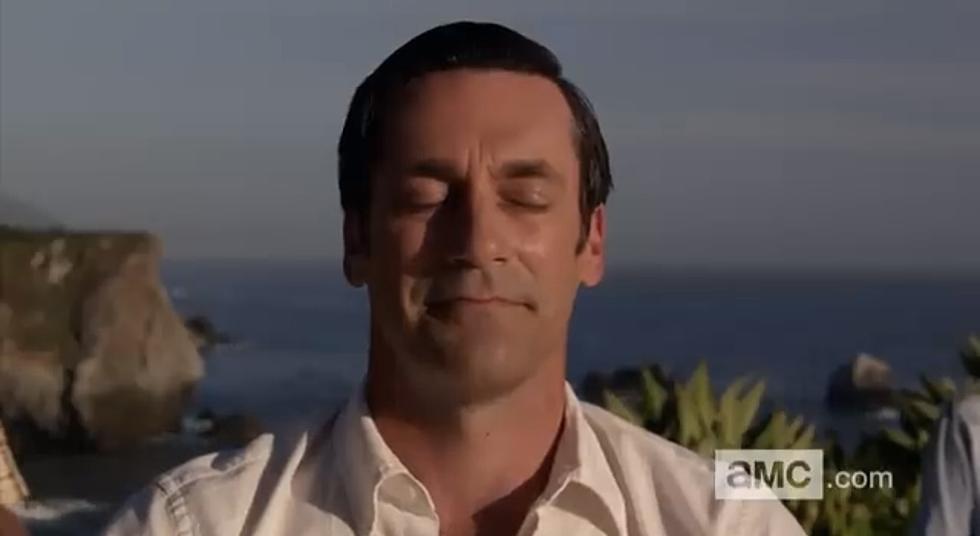 New Hampshire's Major Connection to a Legendary TV Series Finale
AMC via YouTube
Actor Jon Hamm was recently married in the exact same spot where he filmed the final scene of the iconic drama Mad Men, as reported in Vanity Fair. In the series, Draper portrayed the mysterious Don Draper – an advertising executive who led a secret life (eerily reminiscent of one of Seacoast New Hampshire's most notable residents).
But that's not where the New Hampshire connections end, as they pertain to the Mad Men finale.
SPOILER ALERT, even though Mad Men ended in 2015 and you should've caught up by now.
In the series final episode, Draper is meditating at a retreat when he has one last creative breakthrough, which winds up being the famous "Teach the World to Sing" Coca-Cola commercial. It was one of many times where the show blended real-life historical events with fictional narratives.
In reality, the song featured in the famous Coke commercial was performed by the New Hampshire folk duo The Shaw Brothers, along with the famed "Hillside Singers." As documented by NH NPR, the twin Shaw boys grew up in the Mount Washington Valley and later graduated from UNH.
Rick served in Vietnam, and Ron would open for Janis Joplin while attending college. Sadly, Ron Shaw passed away in 2018, followed by Rick in 2021. The duo was also known throughout the Granite State for their song "New Hampshire, Naturally."
The Mad Men finale was well-received and is widely mentioned as being one of the best of all time, right up there with the finale of a New England-based sitcom from the '80s.
$27.5M 'The Devil Wears Prada' NYC Townhouse For Sale Has New England Ties
Estate of Boston's Barbara Walters is Selling Her Stunning 5th Avenue Manhattan Home