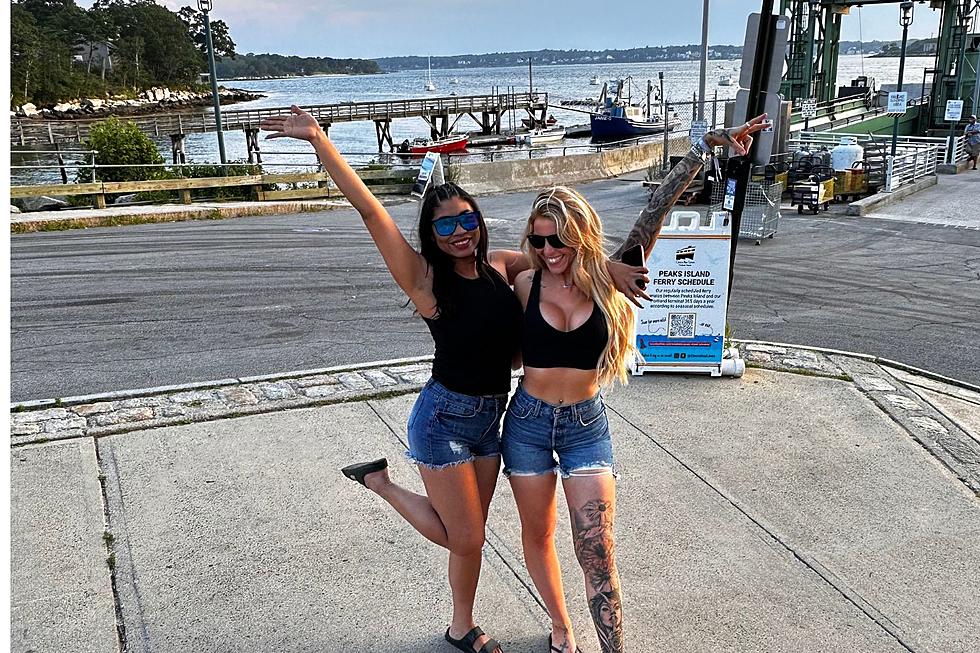 Who Isn't Late Sometimes? Well, It Nearly Stranded Me on a Maine Island Overnight
Townsquare Media
I've never seen anyone or anything be more punctual than the Ferry that leaves from Portland, Maine, to Peak's Island.
It's a great thing when you need to get somewhere considering you can always count on it arriving on time.
However, it's a REALLY bad thing when you miss it by 2 minutes trying to get off an island and back home because now you're stranded on the island. No mercy from these guys.
Recently, my friends and I hopped on the ferry out of Portland to spend the day on Peak's Island for lunch and adventures not knowing we were about to get stranded there for the night.
How cute, here's us all happy before we had any idea what was about to go down in a few hours HAHA:
Have you ever noticed how "to-the-tee" the ferries are around here? I figured that out the hard way last night when the 7:45 ferry came exactly at 7:45 and was on the way out by 7:46 pm.
My friends and I are now SPRINTING down the hill towards the dock, screaming at the poor guy on the back of the ferry to notice us so he could keep the ramp down for one more second and let us hop on.
Sidenote: If you miss a ferry, you have to wait another hour for the next one, and that wouldn't be good for a morning show host to get to bed past 10 pm.
This is where flight or fight kicked in. Every single person on that ferry is now staring at us because we're just running and screaming but hey, IT WORKED.
Shout out to the dude who works the back of the ferry, who noticed how desperate we were to get back to Portland on time and put the ramp back down for us to jump on really quickly. You saved my tiredness this morning and I'm so thankful you had a heart last night!
While we're here, I'll save you from making the same mistake I just did and leave the ferry departure schedule right here for you.
LOOK: Best places to live in America
LOOK: The 25 least expensive states to live in