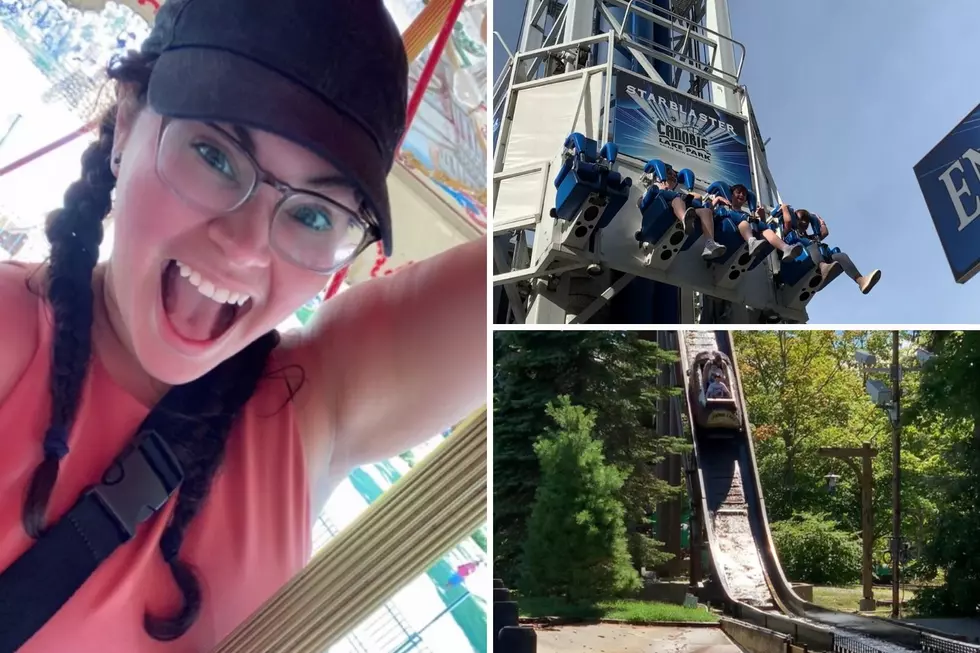 Plus-Size Survival Guide for Canobie Lake Park in New Hampshire
Chantel, Tara Parker
Going to a theme park is always an exciting experience, however, it can be annoying at times, especially if you are a plus-sized individual. Now there are many reasons and a variety of factors as to why someone is plus-sized. Just because someone is plus-sized does not mean that they should be judged.
Now that we have that out of the way, welcome to my plus-sized survival guide. I, a "big" girl, have decided to sit down and write about my experiences being a plus-sized individual going to theme parks. Sometimes rides can be a fun experience, other times it can be embarrassing when I cannot fit on the attraction and need to get off.
There are many things to think about when going to any theme park. You need to think about attractions, what to do in the heat, what to eat, and what to wear. This survival guide will help you answer all the questions that you have if you are going to Canobie Lake Park in New Hampshire.
The Basics
One thing that everyone has to deal with is the heat. Yes, it is hot outside so no matter what you are going to want to take precautions. Here are some things that I highly recommend:
A Chub Rub Stick (because no one wants to walk with chub rub, it is not fun)
A Cooling Cloth (this will definitely help keep you cool throughout the day)
Sunscreen (no one wants to be burning their skin)
A Bathingsuit (Canobie Lake Park has a whole water section where you can relax and cool down)
Shorts (trust me, you do not want to be wearing pants in the heat)
Stay Hydrated (water and electrolytes will be your friend)
Attractions
Being a plus-sized individual, I always wonder what rides I can actually fit on and which I cannot. Not all attractions have a tester seat, so sometimes I do not know until after waiting in line. However, if you also stress about what rides to go on, I am here to help.
Canobie Lake Park has many fun attractions and I will say now that not all of them are plus-size friendly. I will let you know that for some of them you may be able to try a little trick to fit.
Here is my trick to (sometimes) being able to fit on attractions at Canobie Lake Park. First, you get on the ride and buckle up if there is a seatbelt. Secondly, if there is a lap bar that cannot go down all the way, stand up a bit in the seat and then pull the lap bar down. Lastly, once the lap bar is down sit back down in your seat. Is this the most comfortable solution? No, it is not, but it does help me get on some of the rides with my family that otherwise I would have to sit out of.
Let's go through some of the attractions at Canobie Lake Park.
Are These Canobie Lake Attractions Plus-Size Friendly?
I have decided to sit down and write about my experiences being a plus-sized individual going to theme parks and hopefully help others.
12 Canobie Lake Park Celebrity Tribute Shows
For years, Canobie Lake Park in Salem, NH, has held live entertainment, tribute shows of some famous musicians.