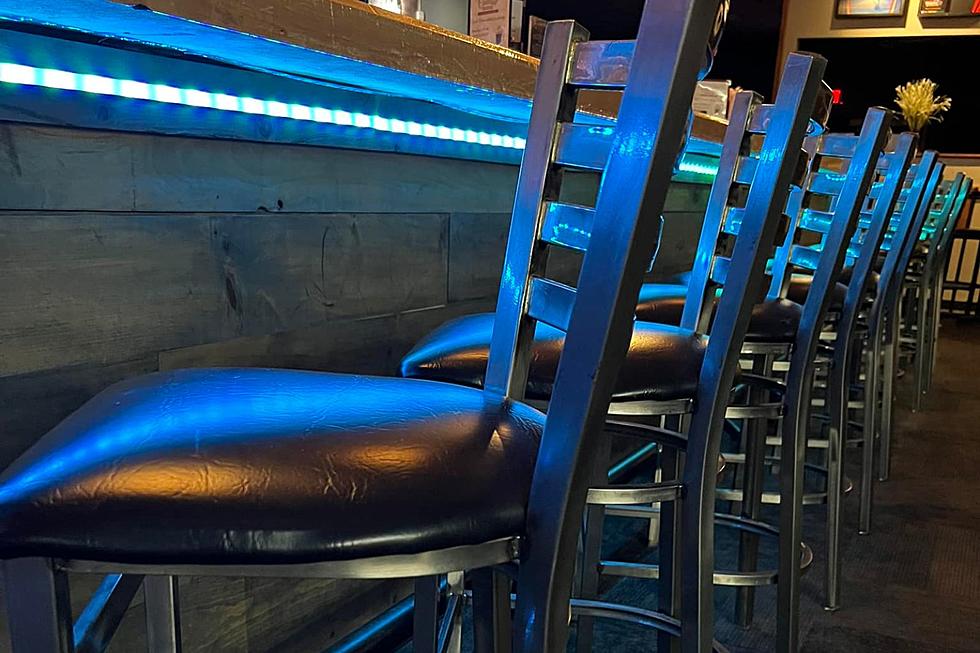 A Popular Lewiston, Maine, Bar is Getting an Amazing Facelift
Legends Sports Bar & Grill via Facebook
The great thing about Maine is there's definitely no shortage of delicious places to eat, but also great atmospheres to hang.
For example, take J's Oyster on the Portland Pier in the Old Port -- all you hear about that place, especially during the summer months, is how amazing the atmosphere and customers are.
And we already know that Mainers are passionate about pizza, literally arguing and fighting over whether the best place for a slice in Maine is one of the Pat's Pizza locations, one of the OTTO locations, or one of the many House of Pizzas throughout Vacationland.
But at some point, we all settle in and find what becomes our "home base" -- the restaurant we go to regularly for a good bite, or the bar we go to for a couple of drinks or to watch the game. And we also love seeing our "home base" grow and evolve.
And that's exactly what's happening at a popular Lewiston, Maine joint.
Legends Sports Bar in Lewiston, Maine
Currently celebrating its tenth year of being one of Lewiston's hot spots, Legends pretty much offers it all. Good food, great drinks, tons of TVs to watch the Pats/C's/B's/Sox -- hell, they even had World Cup games last year -- plus a sweet patio during the warmer months and pool tables.
And as sexy as that all sounds, Legends is currently taking steps to be even sexier. Because recently on their Facebook page, they mentioned they're rocking a new project that should be done in a couple of weeks that will add more TVs that can actually be controlled at the bar, plus some killer new lighting.
25 Best House of Pizzas in Maine
LOOK: Best Beers From Every State
To find the best beer in each state and Washington D.C., Stacker
analyzed January 2020 data from BeerAdvocate
, a website that gathers user scores for beer in real-time. BeerAdvocate makes its determinations by compiling consumer ratings for all 50 states and Washington D.C. and applying a weighted rank to each. The weighted rank pulls the beer toward the list's average based on the number of ratings it has and aims to allow lesser-known beers to increase in rank. Only beers with at least 10 rankings to be considered; we took it a step further to only include beers with at least 100 user rankings in our gallery. Keep reading to find out what the best beer is in each of the 50 states and Washington D.C.