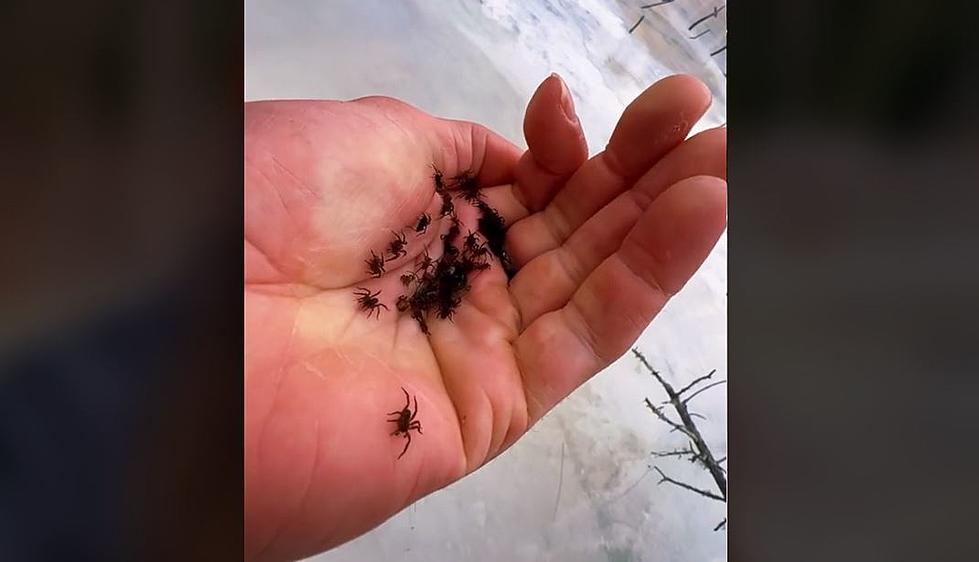 Popular Maine Tik Toker Rescues Baby Spiders That Were Frozen in The Ice of a Pond
Matt James
It never ceases to amaze me the kind of videos I find on TikTok. And, finally, I have algorithm trained to send mostly Maine stuff into my FYP.
Over the weekend while I was laying on the couch and endlessly scrolling, I came across a wicked-cool video of a Maine Tik Toker that was rescuing little baby spiders that had become frozen into the ice of a pond.
As he's rescuing them it's clear that some had died, however some that had appeared dead began to 'come back to life' in the warmth of his hand.
Alden appears to do primarily Maine outdoor content and is a really cool follow if you, like me, are looking to fill your For You Page up with more quality 'Maine' content.
See the video here and give @aldenblease a follow on the Tok!
25 Things You Say That Could Get Your Mainer Card Revoked
According to Mainers, if you say any of these, you will get your Mainer card revoked and probably be seen as a flatlander.
13 Movies Filmed in Maine
Maine is not new to Hollywood. Many movies have been filmed in Maine since 1956.