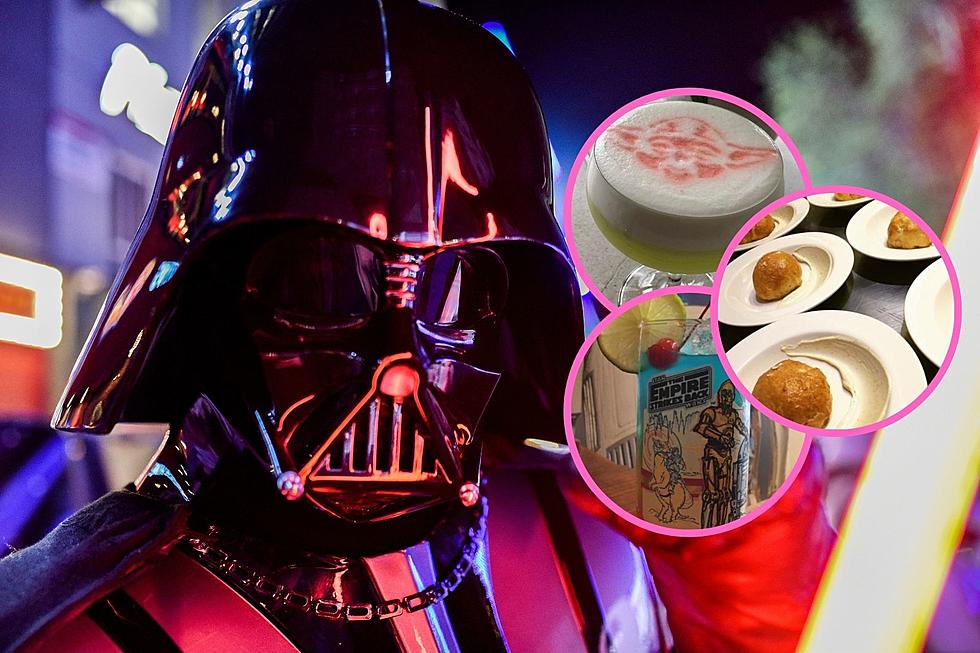 Popular Portland Restaurant Bringing a Galaxy From Far Far Away to the West End on May the 4th
Getty Images, Piccolo, Chaval via Instagram: Canva
The Force is strong in one Portland, Maine restaurant.
Chaval, the highly acclaimed West End neighborhood eatery, is going galactic in May. The Spanish and French-inspired restaurant announced on social media about a specially-themed meal coming up on May the 4th.
After two pandemic-forced takeout versions, the themed dinner will be in-house for the first time at the restaurant. Chaval's Damian Sansonetti told me the themed dinner dates back to 2014, when they would hold it at their restaurant at the time, Piccolo. Sadly, the pandemic limited their options at Chaval, but this year will be different.
May The 4th Be With You
May 4th or "Star Wars Day," has become the unofficial day to recognize your Star Wars fandom. Social media goes nuts, movie theaters replay the films, and now more and more restaurants and bars have been getting involved. It's a fun way for fans of the movies to celebrate one of the country's most beloved and popular franchises.
Chaval utilizes the Star Wars inspiration for food, drink and even ambiance. Sansonetti told me he's a super fan, and will bring some of his own Star Wars collection in to decorate the restaurant. Talk about an immersive experience.
Chaval Maine Menu
I'm not going to lie, the menu sounds...wait for it...out of this world.
When Sansonetti says he's a super fan, he's not lying. He told me the guests will get to fully experience a movie. He explained to me some of the plates from the past, and they all sounded incredibly creative, detailed, and delicious.
The courses could be emulating a movie scene, character, space ship, weapon, animal, or droid. The possibilities are seemingly endless for Sansonetti and his Jedi kitchen staff.
As for the drinks? Expect fun stories there, too. Cocktails and even shots will highlight the eclectic menu. I was even told some cocktails come in 1970s and 1980s Burger King glasses. As I said, no detail left out.
James Beard Finalist
This has been quite a year for Chaval. Not only has it continued to get great press locally, but Sansonetti also is one of five finalists (one of three from Maine) for the coveted James Beard, Best Chef - New England Award. The winner will be announced later the year.
Chaval is currently taking reservations for the big day. You can find out more information on their website. And may the Force be with you.
Every Star Wars Movie, Ranked From Worst to Best
10 Actors Who Turned Down Star Wars Roles