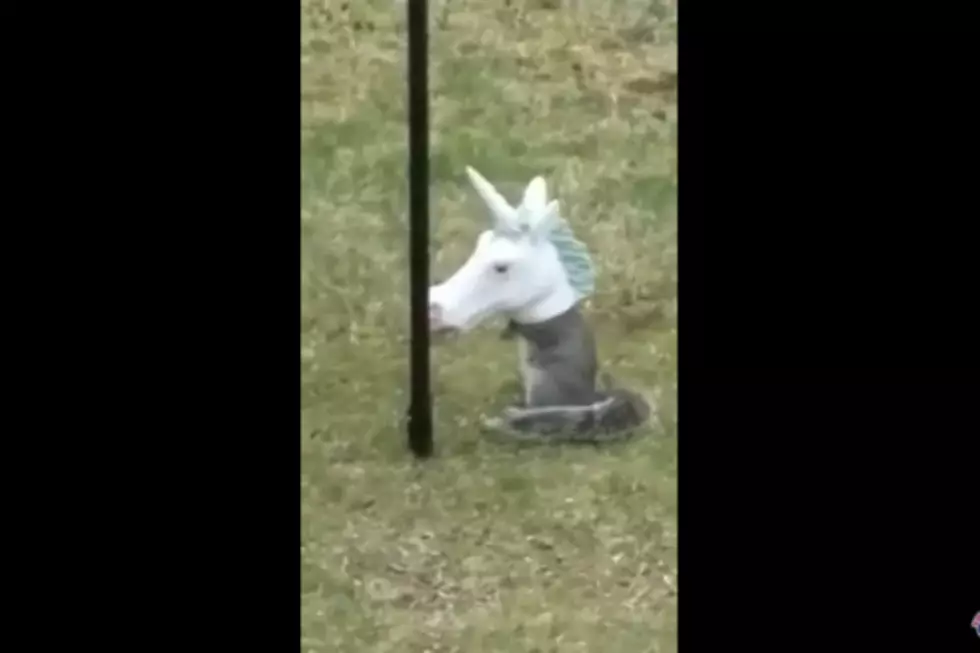 Portland Woman Decides to Stop Fighting Squirrels Eating From Bird Feeder in the Best Way Ever – [VIDEO]
MargoBatchelder
Margo Batchelder from Portland is like a lot of us. She is sick and tired of the squirrels eating from her bird feeders. There was no winning that war, so she decided to have fun with it! 
As Margo says...
Finally eating out of the head this has been fun to watch.if I can't beat them at least I can amuse myself....
Want to get your own unicorn or maybe a horses head? My very own Jen came up with the idea!  You too could have hours of fun watching the squirrels win that battle!