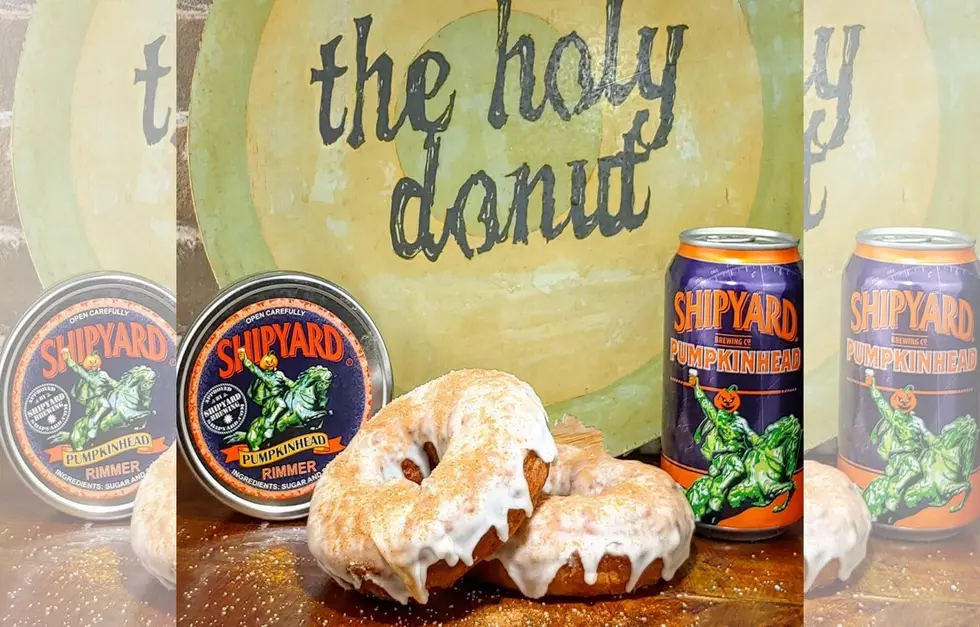 Pumpkinhead Donut at The Holy Donut Is a Fall Dream Come True
The Holy Donut via Facebook
One of the best parts about fall is the fall beer. Shipyard Pumpkinhead is one that flies off the shelves and flows from the tap this time of year.
The Holy Donut, with two locations in Portland and one in Scarborough, teamed up with Shipyard for their new Sweet Potato Pumpkin Spice Donut.
I know, I know. You're probably thinking, "Sweet potato donut?!" Yup! The Holy Donut is known for making donuts a bit different as they use potato as a base for their sweet creations. For the special orange color and autumn flavor they went with a sweet potato for the Pumpkinhead Donut!
The donut is topped with a pumpkin spice glaze which is infused with Shipyard's Pumpkinhead beer and sprinkled with the Pumpkinhead Rimming sugar.
The donuts are available beginning today but will only stick around until November 1st!
Plan your trip to The Holy Donut today. They're open on 7 Exchange Street and 194 Park Ave in Portland as well as 398 Route 1 in Saco.
And hey, if pumpkin isn't your fall flavor of choice, they also have limited edition apple flavors as well!
And as someone who has eaten all 4 fall flavors (don't judge, I love donuts) I can say with confidence that each one is delicious!

Enter your number to get our free mobile app
Where To Find The Best Ice Cream in Each of Maine's 16 Counties