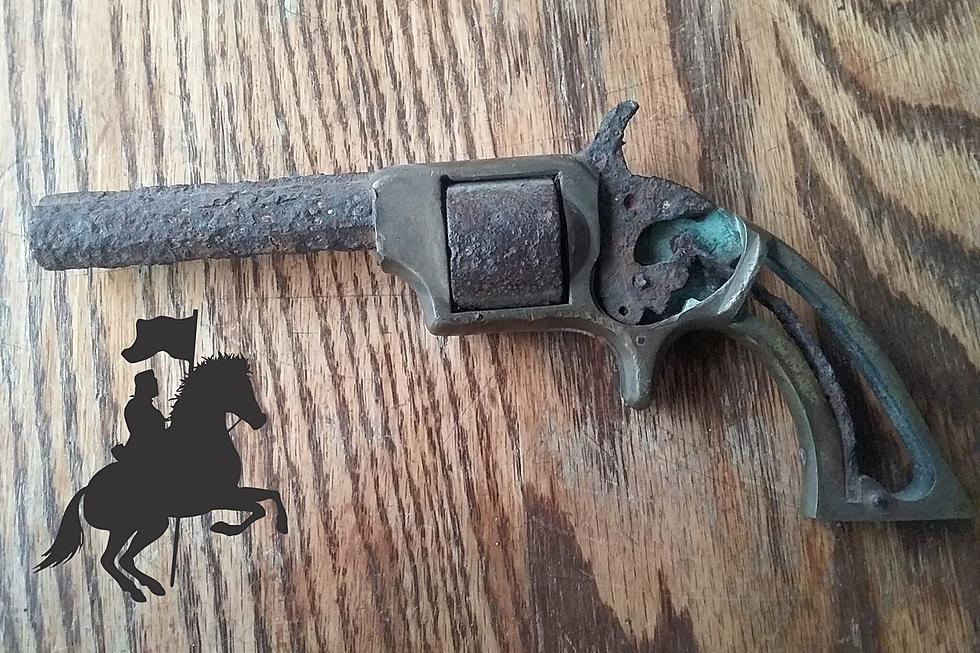 Rare Pistol Found in New Hampshire Dates Back to the Civil War
Andrew Richter via Facebook
Sometimes I see people metal detecting on Hampton Beach, and I think to myself, "Do they ever really find anything?" Well, I now know the answer to that question is YES, YES THEY DO! We have heard so many tales of people losing their engagement rings or wedding bands and thinking they are gone forever. Sure enough, someone with a metal detector finds it and they are reunited with their long lost jewelry.
Andrew Richter is very active on the Forgotten New Hampshire Facebook page.
Side bar: if you are not a member of this group, you need to be. It is filled with interesting images of abandoned buildings, weird things people find deep in the woods, and all kinds of creepy awesomeness!
Back to Andrew. He is a metal detectorist who finds all kinds of historic artifacts all over our fine state. He's found a man's shoe buckle that dates back to the 1700s in Campton, a War of 1812 Sash Plate in Francistown, and three George Washington Inaugural Buttons in Bristol. I love that he always shares a little history about each item, along with a few photos and where it was found.
He recently posted a pistol he found a few years ago in Wilmot, New Hampshire. He captioned the photo:
"Civil War-Era Smith and Wesson Pocket Revolver , 5 shot 32 cal black powder. very rare only 5,000 made."
I've seen the musical Annie Get Your Gun many times, but that's pretty much where my gun knowledge ends. If Andrew is right and this gun is one of 5,000 ever made, that is pretty cool!
If you are wondering what kind of metal detector Andrew uses to find these treasures, he has a few different models; White's XLT, White's MXT Pro, 2 Garrett AT GOLD, Garrett AT MAX , and a Fisher.
*Opens Amazon and starts shopping for a metal detector*
New Hampshire and Maine Goodwill Stores Do Not Accept These 21 Items
Can you donate it? Check this list before you bring it to your local Goodwill Store.