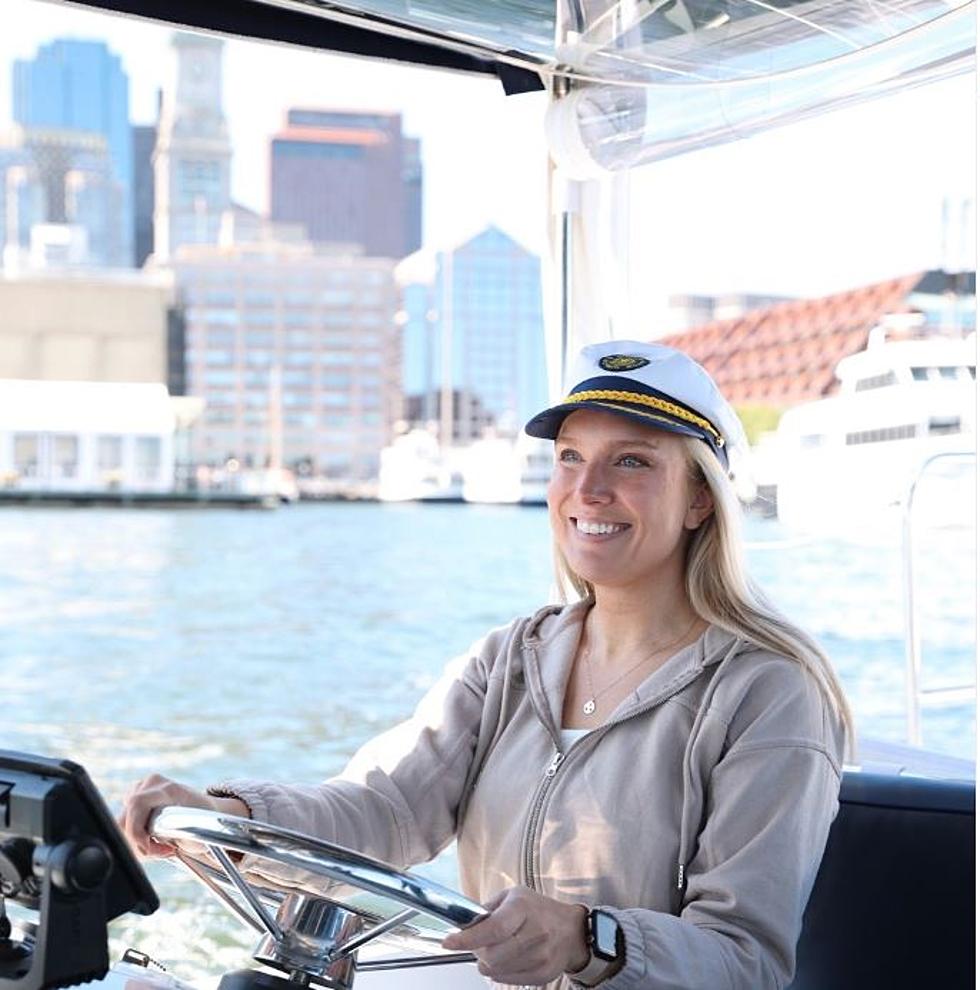 Rent a Private Electric Boat and Cruise Around Boston Harbor for Less Than $50
Boston Electric Boats via Instagram
My childhood bestie, Eliza, has a fitness brand. A few times a year, she treats her instructors to a fun night out or activity. They have done dinner, a picnic in the park, a yoga class, etc. This year, she decided to involve some nautical nonsense, and the weather could not have been more perfect for it.
Through Boston Electric Boats, she rented a private boat for she and her Kick It Crew to take on the open seas. The best part? You forego the captain and drive the boat yourself.  Anyone 21+ can play captain for a day, no boating license required. It sounded pretty intimidating to me, but the more I learned about it, the more I realized you really can't screw it up. Duffy electric boats and straightforward Garmin navigation systems basically do all of the work for you.
You can sail past your favorite parts of the city – Seaport, Southie, Eastie, Tall Ship, Charlestown, Zakim, and TD Garden. The boat's top speed is 6mph, which is just fast enough to get a nice sea breeze to blow through your hair, but without the intensity that'll make anyone seasick. And of course, they give whoever is steering a sailor's cap, so they can fully embrace the captain character.
The entire excursion is pretty affordable. The rental is $499, and each boat accommodates up to 12 people. This breaks down to just $42 per person for a two-hour ride. Not too shabby! It's about to close for the season, so if you don't want to wait until next year, I would get on it! Learn more and book your boat here.
Four New Hampshire Locations Praised on Travel + Leisure's Best US Resorts List
Gallery Credit: Megan
These New Hampshire and Maine Hiking Spots Are Perfect for Beginners
Gallery Credit: Megan