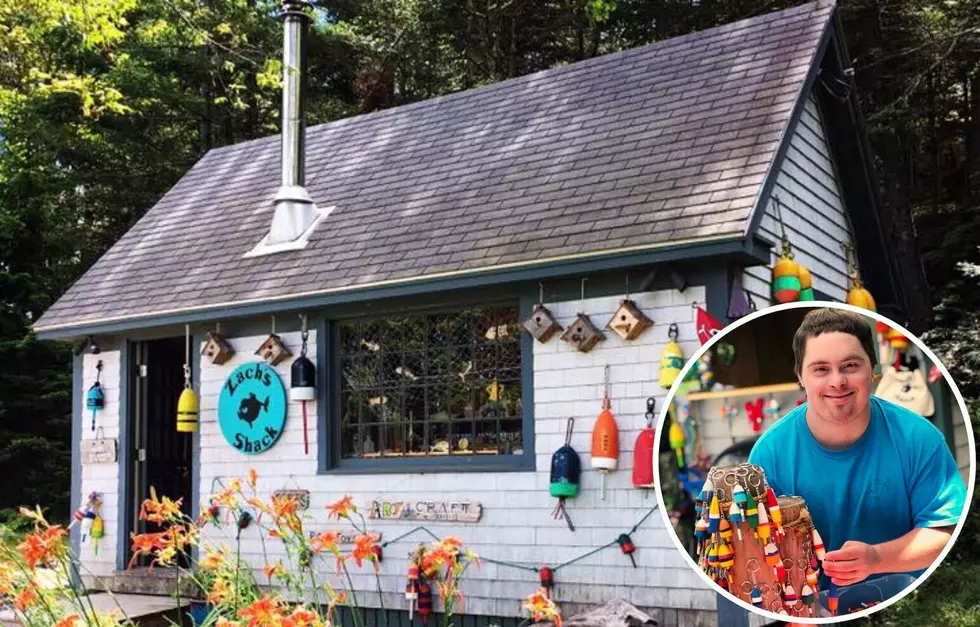 [ROAD/FERRY TRIP WORTHY:] Zach's Shack in Vinalhaven
Zach's Shack via Facebook
I started following Zach's Shack on Facebook last year. I'm not even sure how I stumbled on it in the first place, but one thing was clear, this little shop on the island of Vinalhaven is a must-visit and has a ton of heart.
So, who is Zach? Zach was born to Steve and Carol Sanborn in 2001 and has a big sister named Jess. The Sanborn family was a group of entrepreneurs. When Steve and Carol moved to the area they made and sold birdhouses and art. Jess sold seashells and strawberries, and later fresh-squeezed lemonade at the local flea-market. Following in his family's footsteps Zach joined in selling his old books and toys. This was important for Zach and his family as Zach was able to work on his speech and math skills. You see, Zach was born with Down Syndrome.
In 2015 the family joined together and created Zach's Shack on their property. Initially selling the family's creations and providing an opportunity for Zach to continue improving his work and life skills.
They've been growing ever since. According to Jess, who I spoke with about the store, they have a wide variety of products from hand-painted decorative sea creatures, to art supplies, items from local artisans, games, and more! Truly something for everyone.
Locals and tourists love Zach's Shack. It has a 5/5 rating on Facebook with many reviewers noting the creativity and kindness of the Sanborn family.
And for those worried about social distancing in the shop, have no fear! Zach's Shack has brought the fun outdoors with "Lawn-Side Service"!
So plan a trip to the island and while you're there, pay a visit to Zach's Shack! Make sure you plan ahead and check the ferry schedule!
12 Old Harbor Rd
Vinalhaven, ME

Enter your number to get our free mobile app
17 of the Best Children's Books That Take Place in Maine